Hanging out with the actress Holly Mumford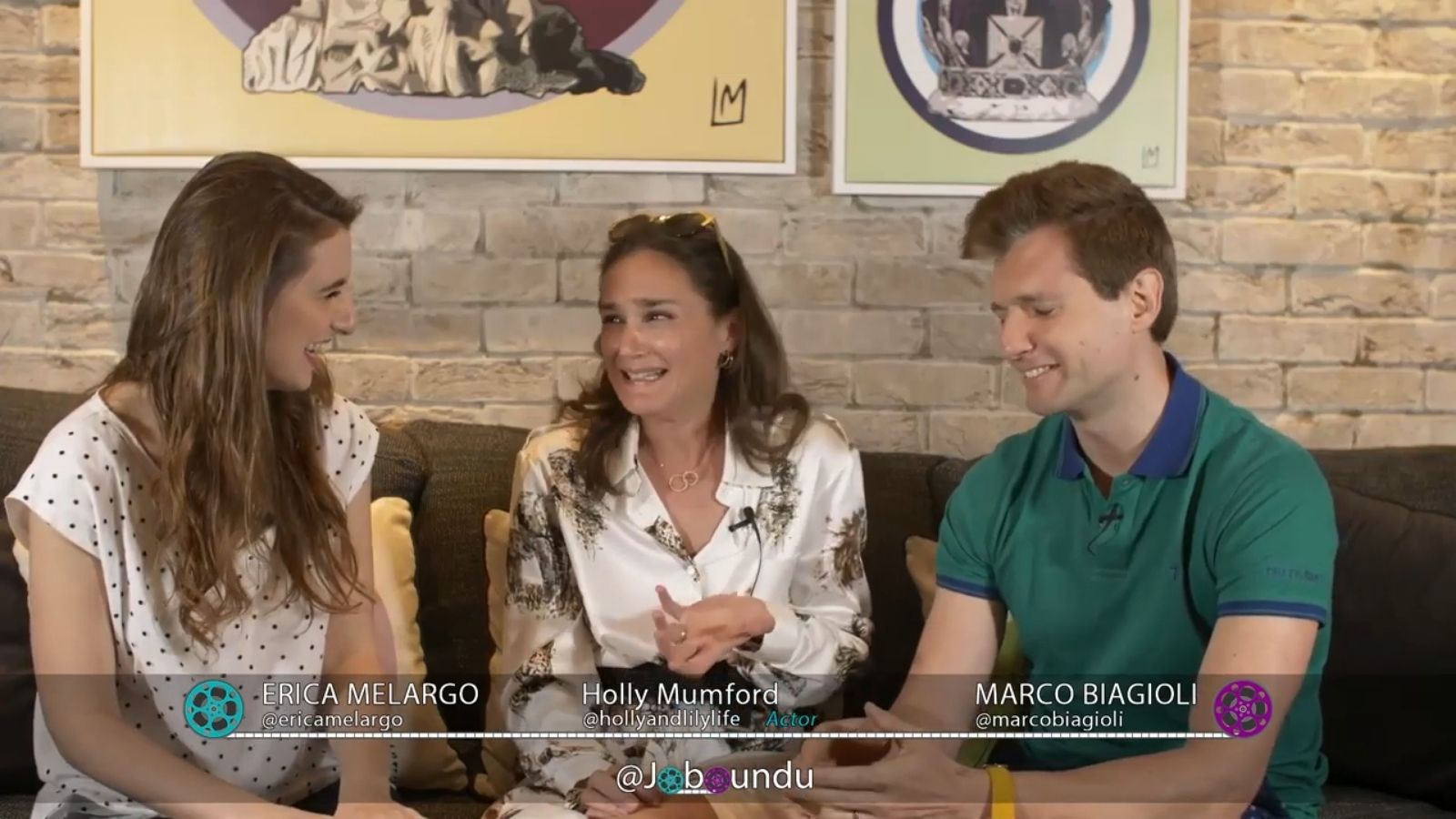 July 22, 2021 - By Elisa Forte
Marco and Erica connect with Holly Mumford
Marco and Erica are super excited to interview the actress Holly Mumford! Half Italian and half English, Holly has just arrived from the English countryside where she was surrounded by nature and a lot of animals. 
Let's start with her passion for acting: how did it begin? How old was she when she realised that the acting world would have become a solid part of her life? Holly remembers that it was her mum and her creativity that inspired her and therefore guided her toward that direction. 
What about her dating life? How many times did she fall in love? Is it possible to become friends with ex partners? She has an interesting point of view, but let's find out together why she thinks that it's hard to remain friends with ex Italian partners!
Moving again to her acting career: how does she prepare herself for roles to play? It depends on the role, for example it happened that she went to Amsterdam to become familiar with the atmosphere that would later be characteristic of the movie.  
Holly looks like the perfect guest for Marco and Erica's challenges: cry and laugh on cue! Does everyone agree that she is an amazing actress? If you have any doubts, Marco and Erica have also thought about another challenge: deliver the same line in three different ways. They could be three different emotions, languages, whatever she has in mind. The line is: "I love eating pizza, but only in bed". Let's see what she got for us!
From pizza to chips, chocolate and wine: these are her main preferences. 
What about the future? Is she working on anything new? Holly is currently working on writing, producing and acting a webserie that is the exaggerated version of her life. She also explains where she got the idea and which are her main reference points.
Marco compliments her on the horror movie "Ouija Seance: The Final Game" and he takes the opportunity to ask her a couple of questions about that experience. How did she prepare herself for that role? Which kind of emotions did she feel during the shooting? Was she scared? 
Follow her on Instagram to stay up to date with the life between Italy and England! Marco and Erica are looking forward to meeting her again when the webserie will be done! Have you already watched her last movie? 
By Britalians TV
Written by
Elisa Forte , Elisa Forte
Featured Stars
Locations mentioned in this press release
Press Releases