"I sent my Résumé to NASA every week for a year": Meet Aerospace Engineer Thomas Ivanco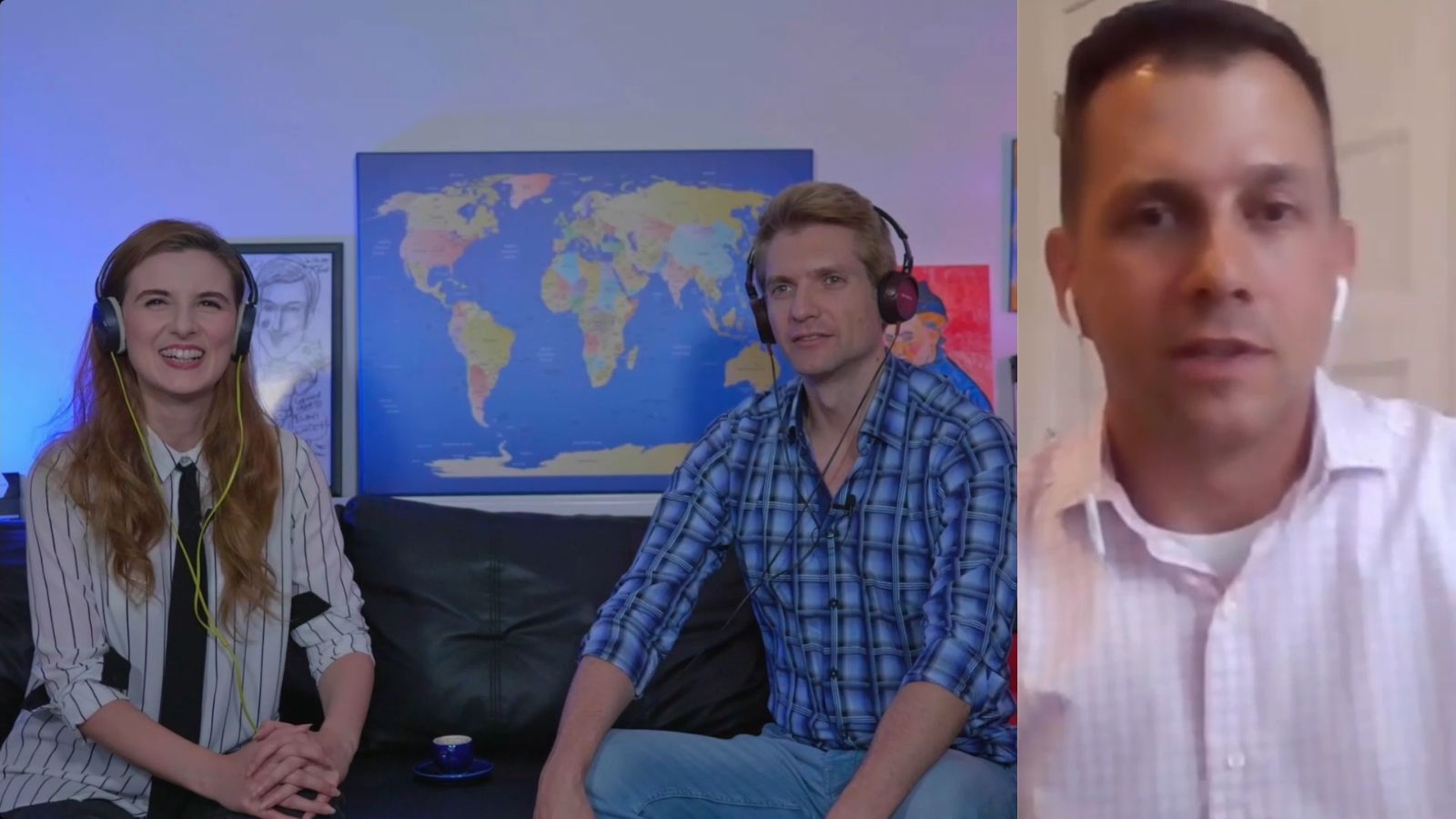 December 10, 2021 - By Lama Almugbell
A new episode of Marco and Erica #TALKSHOW with NASA Engineer, Thomas Ivanco talking about his life and working at NASA
This episode is out of space! We brought to you a NASA Engineer to get a grip of how it is like to work as an Aerospace Engineer. Thomas Ivanco joins our presenting duo Marco and Erica on this episode of Marco and Erica #TALKSHOW.
In this episode, we will have an insight on Thomas's life in Virginia, United States, his daily life and exciting routines as an engineer and some NASA secrets!
Living Where the First NASA Research Center is Based in
Thomas is based in Virginia, US and he works at the Langley Research Center. LaRC is one of the 10 NASA research centers that are based in the United States. "This one is one of the research fields, where we have a whole bunch of experimental laboratories and Computation facilities" Thomas said.
Thomas also told our presenting duo more information about LaRC and how NASA's first name was NACA, which stands for National Advisory Committee for Aeronautics "it was the predecessor to NASA, and when space entered the equation, they changed the name to NASA in 1958".
Which one do you prefer, NASA or NACA?
Langley Research Center was the first NASA's research center that was founded in 1917. 
Watch the episode to know what was the requirement for choosing this location for the first NASA research center.
Researching and Experimenting Aeroelasticity 
Thomas studied aerospace engineering at Penn State University where he got his bachelor's degree. He then went to Virginia tech where he got a master's degree in aerospace engineering as well. Recently, he is studying for his PhD in Old Dominion University.
Thomas has specialized in aeroelasticity for the past 20 years. "I just switched to flight dynamics, which is almost the same thing," Thomas said. In the aeroelasticity branch at NASA, they study and look at the vibration of the aircraft and the interactions between the inertial, elastic, and aerodynamic forces occurring while the airframe is exposed to a fluid flow for lifting surfaces and airframes.
Thomas's big brother has been his role model since he was a kid. His brother is a mining and electrical engineering, but Thomas was always fascinated by aircrafts and spacecrafts.
"When I was a kid, I built a parachute out of garbage bags," he told Marco and Erica how he wanted to fly and after this first experiment he jumped off a hill in his backyard!
How to Apply to Work for NASA
You might wonder how someone could join NASA and work with them? Here is how Thomas did it. The first time he worked there, he was still studying and he had an internship at NASA. After his internship, he started to send his resume, once every week for a year! "Finally the HR surrendered and offered me a position"
What is more surprising is that Thomas did not only annoy NASA "I probably annoyed a few others, but NASA was the only one where I persisted that long." 
"NASA attracts those folks who are hungry to understand how things work!,"said Thomas "everybody we work with are naturally very curious people." Thomas added.  
I am sure you are taking notes on how to get your dream job, so you should note this point as well: Thomas did not send the same copy every week. He changed it every time as he had a better way to say something or learnt a new thing.
Want to know who Thomas used to email and what happened after he got the offer? Catch it on the episode!
The Challenge of Diving into the Unknown: a Day in the Life of an Aerospace Engineer at NASA
"The work we do is very wide ranging, you can work on any department. NASA is a research agency which means we are trying to understand how things work instead just making products," said Thomas – "Every time I get assigned a new project, I have never done that before! and when you are lucky no one has ever done it!," added Thomas.
Marco and Erica thought that because Thomas works in a research center, he does not feel the pressure of building something that must be sold by a certain time. On the contrary of what they thought, time is pressuring researchers as researchers have deadlines.
In addition, they have research labs where you can find answers for all your questions. "But everybody is trying to get in, so while you are sitting in there the person behind you wants you out" Thomas explains. Because of that, the person inside has to hurry up and get the data and figure things out as fast as they can "When something breaks or goes wrong, you will work a long day into the night!".
Meeting His Life Partner in Kosovo
Thomas not only works for Nasa he is also in the US Army Reserve and while he was deployed by his Army Unit in Kosovo he met his wife Marie who was working there with the International Red Cross.
She was also working on her international politics and international law master's degree. "She is from France and I talked her into moving here." Thomas said. "Then she went back to college, got another degree in engineering and now is working at NASA as well!" Thomas said, "She does space mission analysis and I do aerolasticity and flight dynamics so once it leaves the atmosphere it's not my problem, you call her" added Thomas joking. 
Working for the American Public
Thomas told Marco and Erica that to work in NASA, you need to have a certain ethic. "You have to be careful about how to interact with contracts, especially if you are involved with selection projects" Thomas talking about the great responsibility they have as at the end of the day they are working for the American public.
Because of that, they cannot compromise their trust. Plus, they have to make sure that the data are accurate and they cannot publish a paper unless they show that the data is calibrated to a certain standard.
Thomas's story of how he was inspired by his brother to be an engineer and how he got started at NASA and then got his wife to work there as well is unbelievable! Do you agree that it would be a great movie to watch?
Catch the full episode to get more insights into Thomas' life at NASA and get inspired.
By Britalians TV
Written by
Lama Almugbell
Featured Stars
Press Releases