#TRUELIFE: Marco and Erica spotted at DAM Health Covid-19 Test centre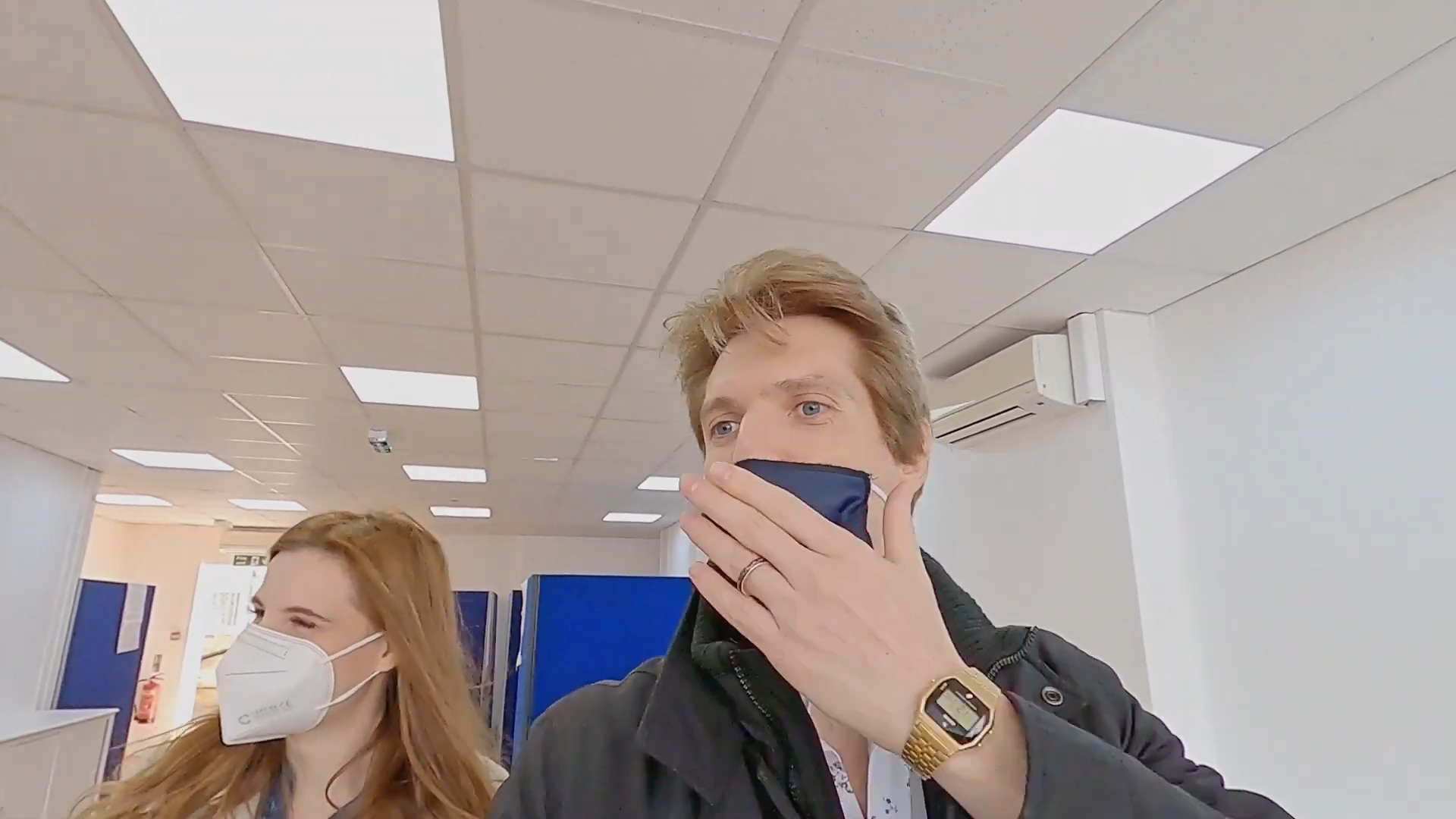 July 2, 2021 - By Elisa Forte
Marco and Erica have been spotted at Clapham Test Centre of Dam Health. Let's see what they are up to!
Marco looks nervous and thoughtful, while Erica seems very excited! Let's wait for their turn to understand why they are here. 
Evidence suggests that Marco and Erica are arranging the final details before getting back on the road! Covid test has become a required step to travel as safely as possible and Erica cannot wait to be done with checks, pack her stuff and go to the airport. Marco doesn't seem relaxed at all, but he needs to make an effort. Come on Marco, this is not your first covid test! Who will win: his fear or the desire to leave for new and exciting adventures? 
Let's find out together in this new episode of #TRUELIFE, where Marco and Erica take us behind the scenes of their daily life. Today we will support them during their Covid-19 Test at DAM Health, one of the leading providers in the UK for Covid-19 testing solutions with certificates provided within 24 hours and clinics nationwide. Marco and Erica visited the DAM Health test centre at their doorstep. 
Is there any other news?
Catch up on Humans of The World Season 1 on Amazon Prime Video in the UK and the US and discover the beautiful Sardinia!
By Britalians TV
Written by
Elisa Forte , Elisa Forte
Locations mentioned in this press release
Press Releases