A journey into the atelier of Cipessa Prin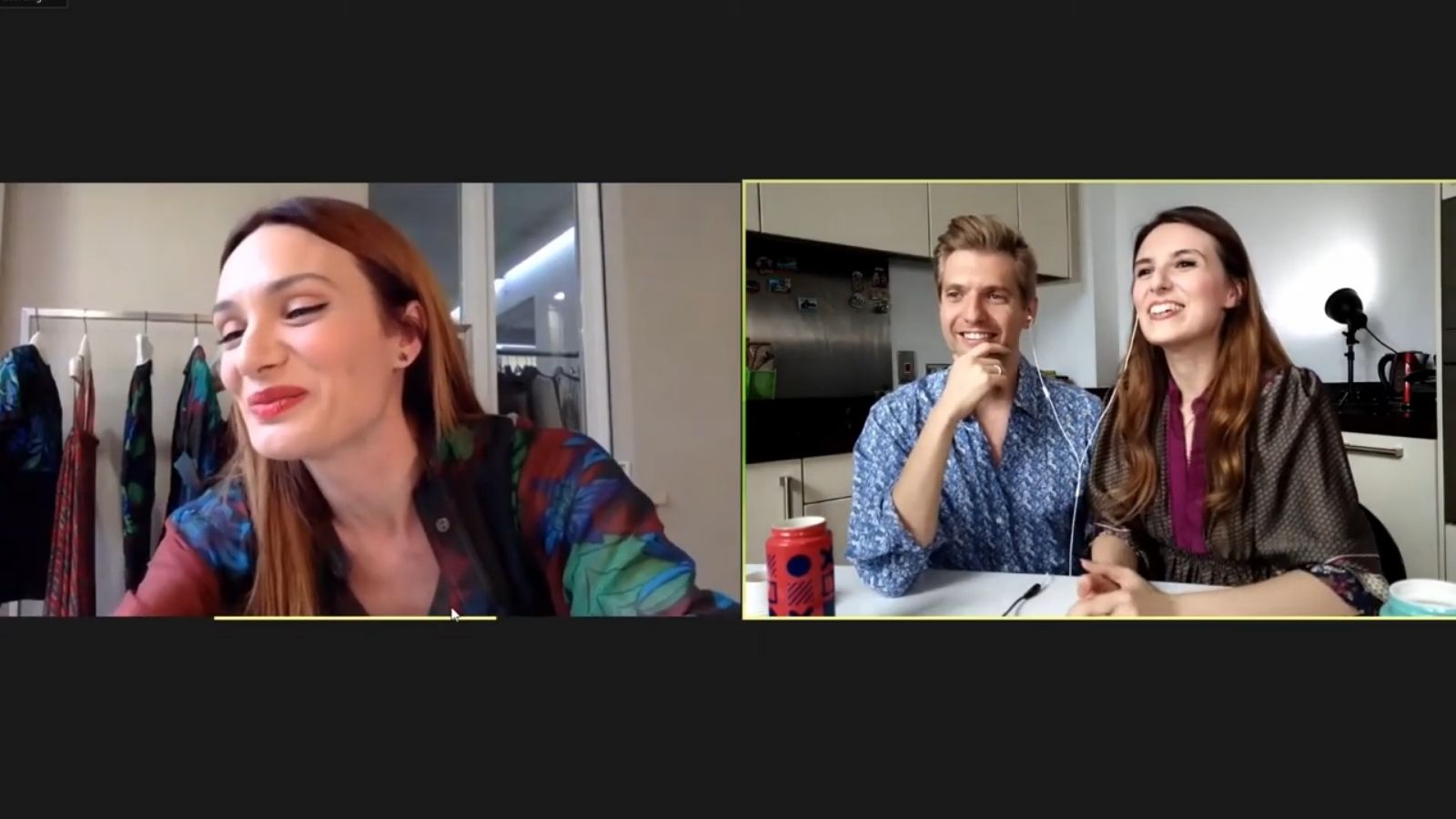 July 23, 2021 - By Elisa Forte
Marco and Erica interview the CEO and stylist Janira Medda
From her atelier in San Sperate, Janira Medda is ready to be interviewed by Marco and Erica. Despite the Indian name, Janira is from Sardinia, where she is currently living and working.
After being introduced to the fashion world as a model, she had a lot of experiences that inspired her to make her own brand Cipessa Prin. How did she develop this idea? Janira tells that at one point she realised that she wanted to express herself through drawing and through something on her own. Although being a mother of three, Margherita, Beatrice and Lorenzo, Janira worked hard to make her biggest dream come true: Cipessa Prin. This dream came out to be stronger than the difficulty to divide herself between her brand and being a mother.
What inspires her? Janira's motto is: live colorful! Moreover, she explained that she has decided to minimise black from both her wardrobe and her life. She rather prefers to wear colours through which she can express her emotions. Today she is wearing so many colours according to her energetic mood. Marco and Erica would like to ask her a suggestion about the meaning of violet. It's intense but also ambivalent, as it has negative shades as well as positive.
What a shame that Cipessa Prin is only for women. Marco loves colours and he would really love to have something like that!
Marco and Erica would like to know more about her products. Her creative process starts from foulard, which patterns are then used to produce other things, such as jackets. Moreover, Janira cares about sustainability by working with local artisans, recycling materials, relying on specific techniques and raising awareness of clients. Reusing materials is an added value because it allows to tell the story of those materials.
Is she working on new collections? According to the fashion calendar, she is working on the collection for next summer. Coronavirus is making things more complicated but she is motivated to open her store in Porto Cervo soon! 
Marco and Erica are looking forward to coming back to Sardinia to visit Janira and her atelier. Maybe she will have started a collection for men by then. Marco would be over the moon! 
By Britalians TV
Written by
Elisa Forte , Elisa Forte
Featured Stars
Press Releases