Beauty in Everything- the Artisans of Cagliari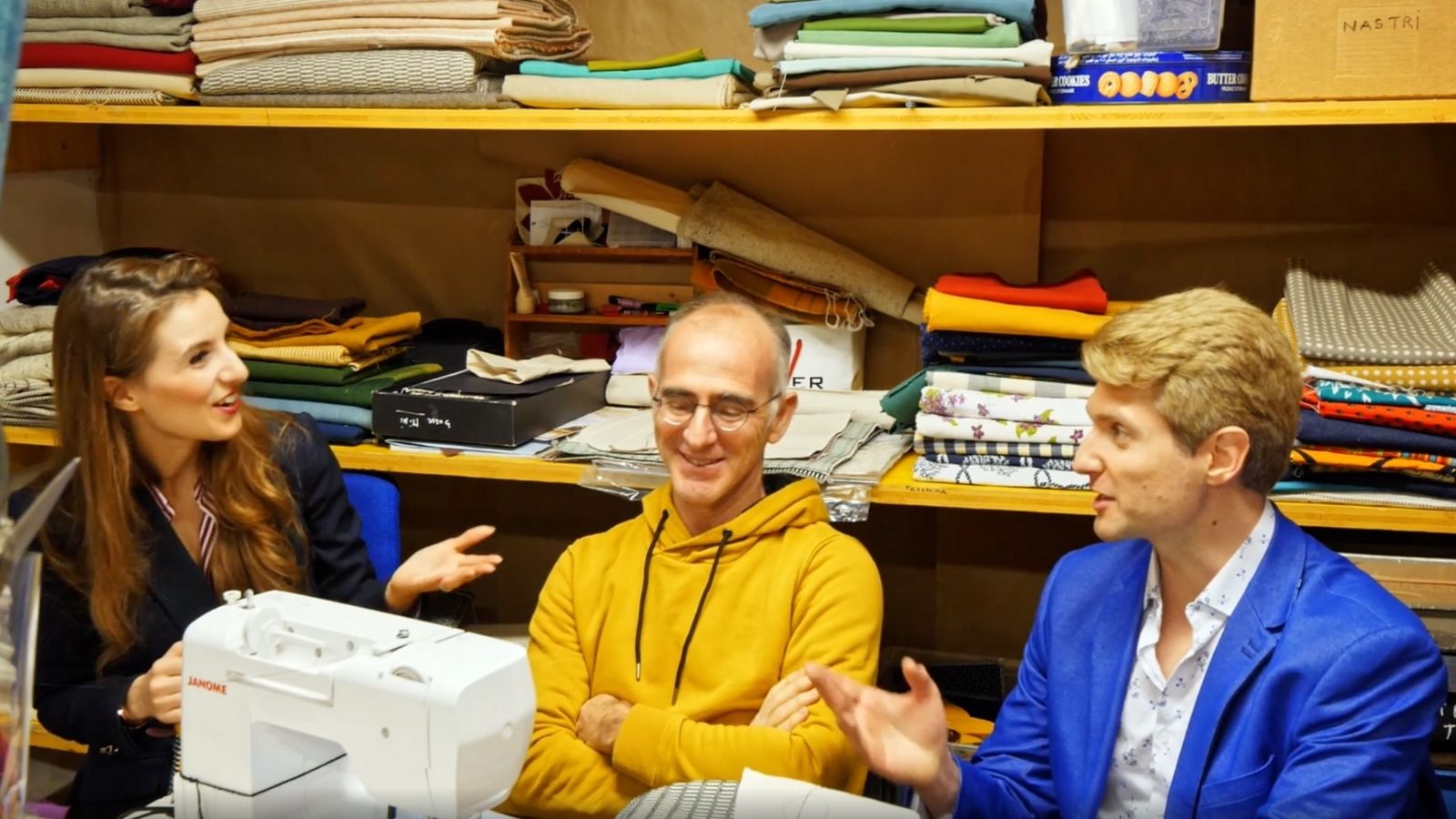 August 30, 2021 - By AnumitaBagchi
In episode 3 of Humans of the World, Marco and Erica explore the more artsy side of Cagliari, chatting to students, lovers, and the artisans and craftspeople at the heart of the town.

In Quartiere Castello, with its winding streets of pastel houses, balconies full of greenery, and churches and piazze around every corner,  Marco and Erica meet with two men- an Irishman brought to Cagliari by amore, and an Italian speaking man with a very sweet dog in his arms. Both have a chat with our hosts before revealing that they're actually supposed to be working, and ended up somewhat extending their coffee breaks for their feature on the show! 
Marco and Erica next explore Quartiere Villanova, with picturesque scenery and quaint little alleyways. While this area of Cagliari used to be known for its farmers and gardeners, now it is the place of artisans, cosy bars and boutiques. Our hosts pay a visit to the C+C di Carlo Budroni, where the owner, Carlo, has been creating beautiful handmade bags and accessories since 2007. Sitting in his workshop, among piles of beautiful textiles, Marco and Erica show you how he makes the details for his gorgeous products. 
The next lucky interviewees are Federica and Stefano, a lovely couple who are both university students, one of Classics, and one of Physical Education. Marco and Erica ask them questions about how they got together (of course), their studies, and even the living costs in Cagliari! In yet another piazza are two more students, this time of biomedical engineering- they talk about nightlife, making your own special occasions to party, and the secret places in town that they visit to cheer them up. 
After a visit to a pro-boxer turned artisan, Marco and Erica visit the Antico Forno Gransole near Portus Karalis Marina, a stunning harbour full of yachts. There, roll their sleeves up to make some traditional Sardinian pastries with sheep's ricotta, eggs and sugar going by the name of Pardulas, though Marco seems much more intent on eating the mixture than anything else! These sweet treats are followed up by tasting the incredible fresh-baked bread at the bakery, which the Masterbaker Mirko shows off with a cross-section of the loaf, showing the beautiful texture inside. 
With this delicious ending, day 3 in Cagliari is over- so make sure you watch the full episode to find out all the details of the artisanal life in Cagliari; you might find yourself wanting to live there too! 
By Britalians TV
Written by
AnumitaBagchi , Anumita Bagchi
Press Releases