Berries, Bears, and a Brazilian Braving the Cold- Filippo Dias in conversation with Marco and Erica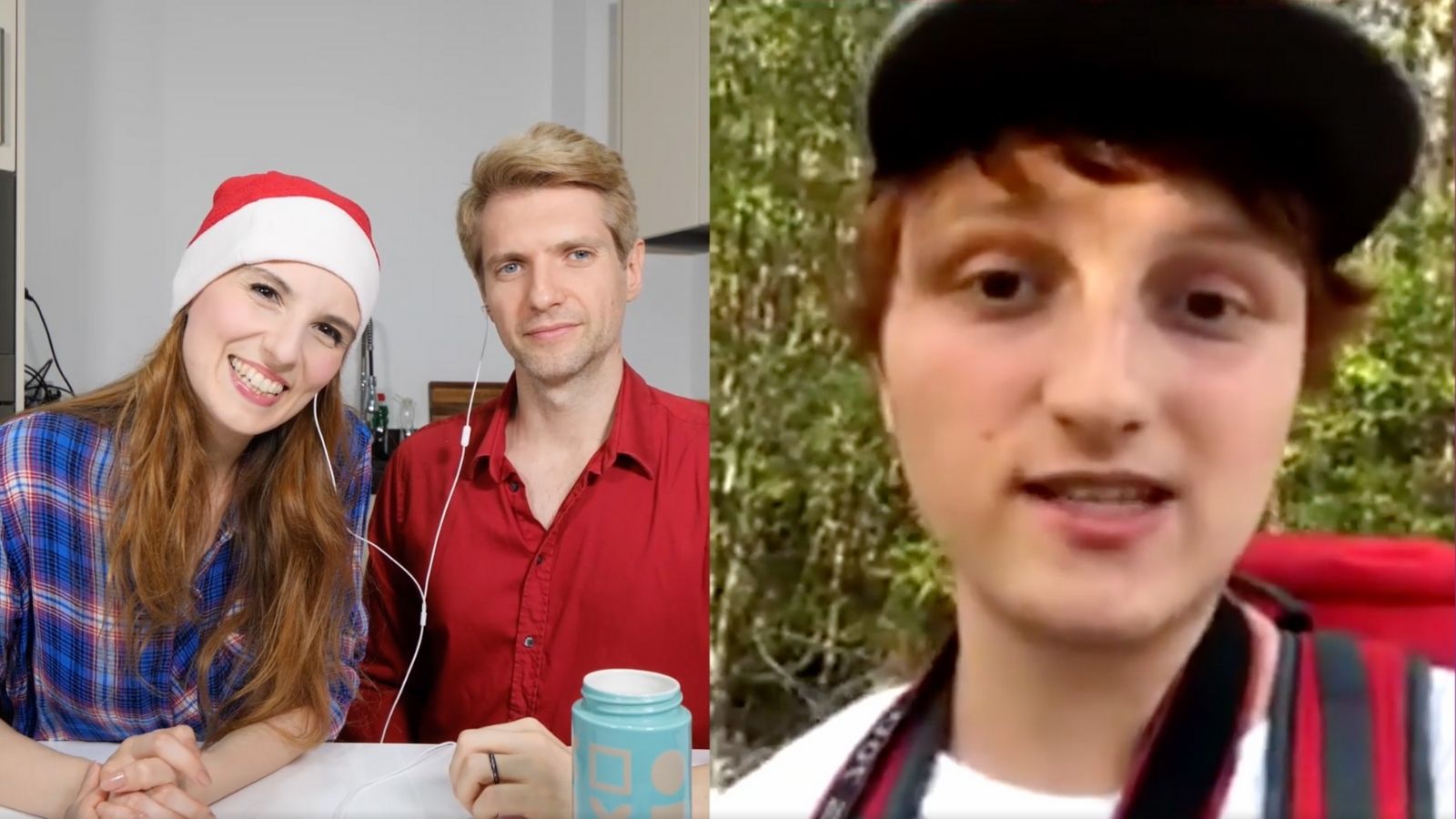 December 24, 2021 - By AnumitaBagchi
On this episode of Between 2 Italians, Marco and Erica introduce Filippo Dias, Aurora hunter and photographer extraordinaire, live from Finland. As is customary for the remote episodes of the show, our wonderful hosts unleash their singing talents for a performance of Santa Claus is Coming to Town, quite the surprise for this interview, but it will all make sense soon!
Filippo, from the moment he comes on screen, gives us a wonderful view of his surroundings, as he is in Kolari, all the way up north in Lapland. He says that the air smells pure, like nature, at his friend's farm, where the 18 year old is stopping through on his travels with his companions. Filippo explains that in this area, it is quite common for people to grow their own food and otherwise try to live in an autonomous way. While he himself does not hunt, many of his friends do, creating a very independent and sustainable lifestyle. In the surrounding area of Lapland, there are a lot of reindeer, which people also hunt, and Filippo even saw quite a few on his way up, dodging them with his car!
While Brazil is his birthplace, Filippo explains that he really feels Nordic at heart, having learnt Finnish to communicate with those around him. He has only been living in Finland for two years, having come on an exchange programme, but he really feels at home there, which is clear to see, and earns some applause from Marco and Erica. Aside from the reindeer, Filippo tells Marco that Finland also is home to wild bears, more so on the Russian side, and also many types of birds! Aside from the wildlife, Filippo says that the Northern Lights are the unique thing which really makes Finland special to him. At such a young age, he has found the amazing job of being an 'Aurora hunter', of which he explains the details to Erica and Marco. Sometimes he even wonders if the Northern Lights are the work of paranormal forces, because of how stunning and powerful an image it is. 
Filippo goes on to tell Marco and Erica about makkara, a traditional sausage, how to avoid wild animals while camping, and even sighting Santa Claus! He relates that life in Finland is peaceful and close to nature, and that he would love to live there forever, which is surely a wonderful thought to have! While he hasn't found a girlfriend there yet, he hopes to find a lovely Finnish girl, who loves to spend time in nature as well. Photography is a big part of Filippo's life, just as much as nature. Now, he has stopped at a beautiful river to capture some images, and plans to travel on to the farm to help with the plants and take even more pictures! 
Marco and Erica discuss many other things with Filippo, including the impact of the Second World War on Finland and the culture of the Finnish Sami community. They also talk about the food that Filippo eats on his travels, like salmon, potatoes, rye bread and berries, that he picks fresh with his friends! Make sure you watch the full episode to learn more about Filippo's favourite parts of Finnish culture, braving the winter weather (even in freezing water) and much more!
By Britalians TV
Written by
AnumitaBagchi , Anumita Bagchi
Featured Stars
Locations mentioned in this press release
Press Releases