Dancing time with Kadisha Kadisha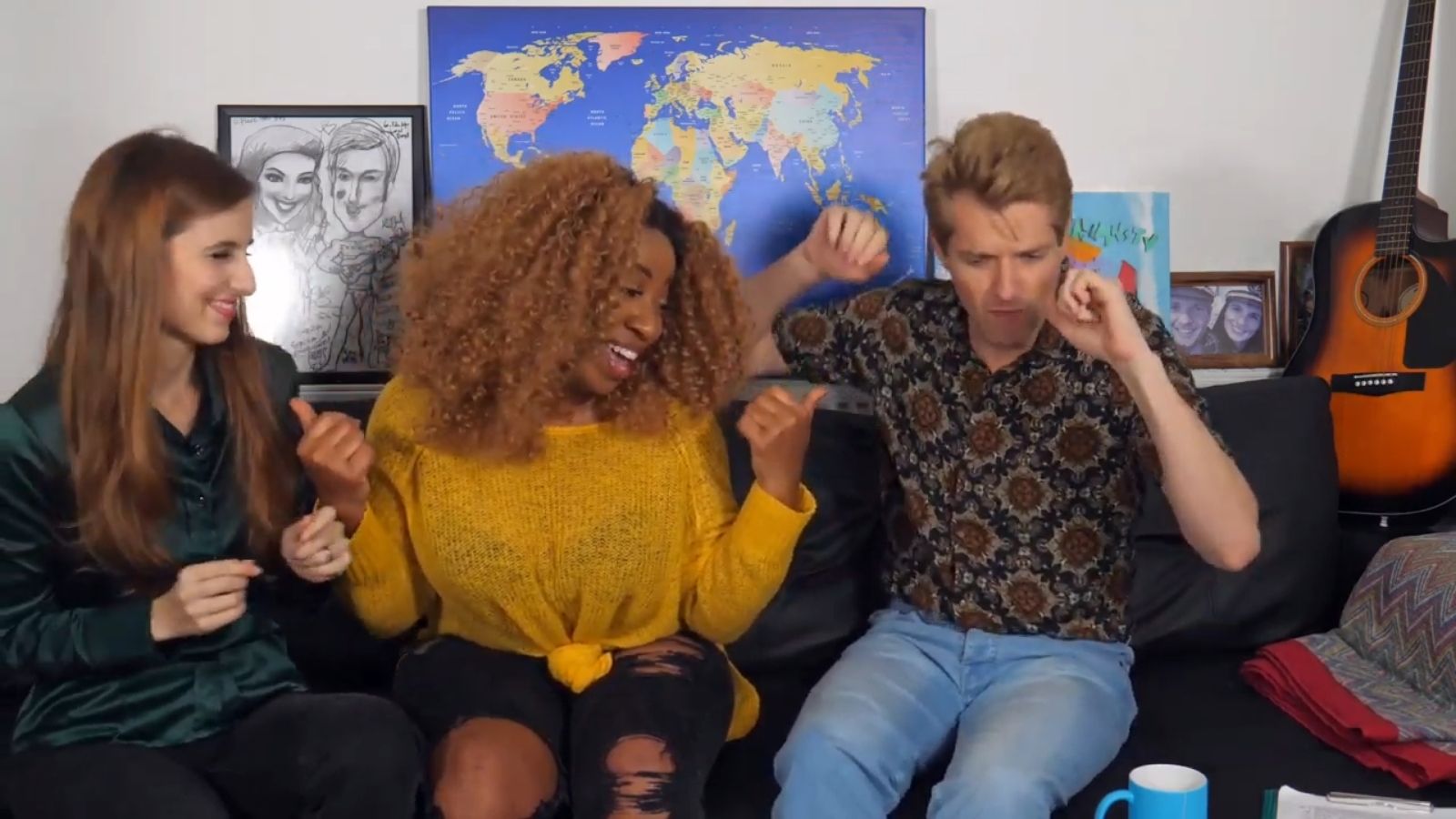 July 28, 2021 - By Elisa Forte
Marco and Erica connect with the singer Kadisha Kadisha
Marco and Erica are ready to meet the singer, actress and presenter Kadisha Kadisha who is willing to answer the most bizarre questions of Britalians TV!                                                   
What makes singing such a beautiful world? Kadisha loves so many aspects of this profession, but in particular she enjoys expressing her creativity by writing songs and performing in front of the crowd. Kadisha has prepared an exhibition for all of us! It's impossible not to dance under the rhythm of Baby!
How does she see the future? Can she predict it? Unfortunately, Kadisha cannot predict the future, but she would love to have her own brand "Kadisha Kadisha" within a couple of years.                                      
Has she even been in trouble? Definitely yes! Let's listen to what happened to her during a performance.
Lots of questions about music: who are her favourite artists? How does she normally prepare for an exhibition? What does she prefer to write about? Love is her favourite thing to write about. "We need more love", she said.
Marco and Erica always have interesting and embarrassing questions to ask: what is the most ridiculous thing ever heard? Which is the funniest place she has ever been? And what about her relationship with God? Kadisha says that she is in love with god and she prays a lot.
It's time to play: is she able to cry and laugh on cue? Marco and Erica challenge Kadisha to deliver the same line with three different emotions. We have to admit that all the guests are such original people!
If she had the opportunity to realise three wishes for three hours, what would she choose? Be rich, be rich and then be rich. Kadisha knows what she wants!
Marco and Erica want to discover more about Kadisha's personality: what is her biggest strength? What is she working on at the moment? Kadisha has been part of a short film in collaboration with BBC and it will be out soon! Moreover, she is working on a new mini-album. Check her out on her social media to be updated!
What would she do if becoming a ghost for one day? She would love to follow her favourite artists, such as Beyoncé, to see their daily lives. 
Last questions before saying goodbye to Kadisha under the notes of Thinking out loud by Ed Sheeran.
It has been an energetic and regenerating interview! See you soon with lots of new special guests!
By Britalians TV
Written by
Elisa Forte , Elisa Forte
Featured Stars
Press Releases