Discovering travelling fine art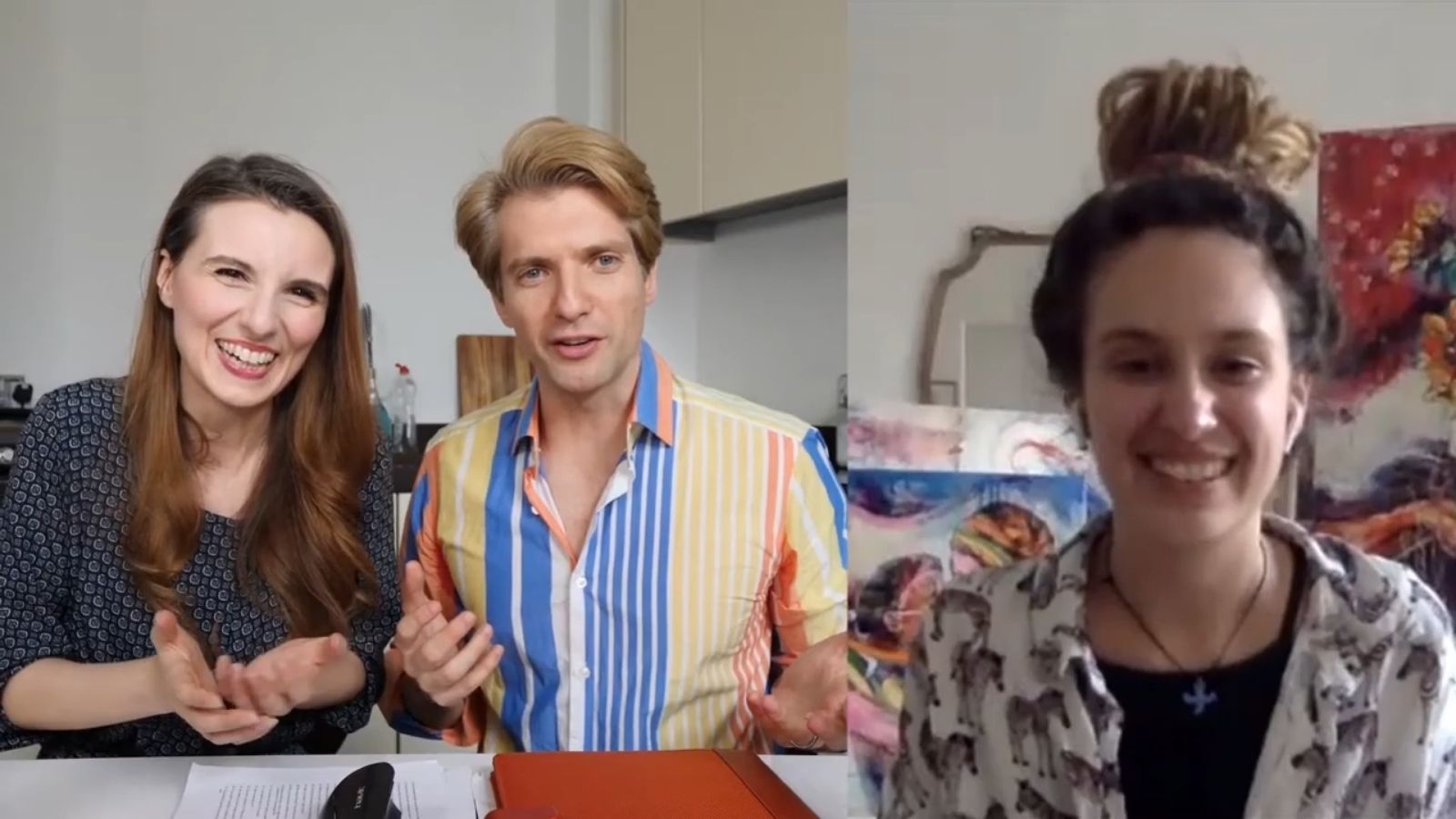 July 15, 2021 - By Elisa Forte
Marco and Erica interview the travelling fine artist Esther-Anastasiia Franchuk
From Florence, the fine artist Esther-Anastasiia Franchuk is ready to be interviewed by Marco and Erica.
Due to the coronavirus, Esther is spending the quarantine in Italy while working on new paintings. Some of them stand out from the background and Marco and Erica take this opportunity to ask something about her passion for art and what she paints. Why did she decide to become a painter? Esther explains that she soon became aware of her desire to make a difference, to have a positive impact on society and culture through art. She also says that horses and travels are her main sources of inspiration, without the need for additional help, as insinuated by Marco. It's a matter of pure inspiration for Esther! 
Marco and Erica would love to discover more about her life as a traveller: how often does she move? Does she have a favourite place? Esther tends to move every two months because two months is enough time to become familiar with the local culture. In particular, she fell in love with the desert of Arizona, which also became part of her paintings. Esther hasn't decided yet where to move next, but she feels glad and satisfied with the fact that her love for art has become her job!
Marco and Erica are impressed by her hair: how does she take care of her hair? Does she have a hairstylist that travels with her? 
The interview is over, but Marco and Erica are really happy for the amazing people they are meeting, interviewing and challenging!   
By Britalians TV
Written by
Elisa Forte , Elisa Forte
Featured Stars
Press Releases