From Texas to London, the musician Max Poscente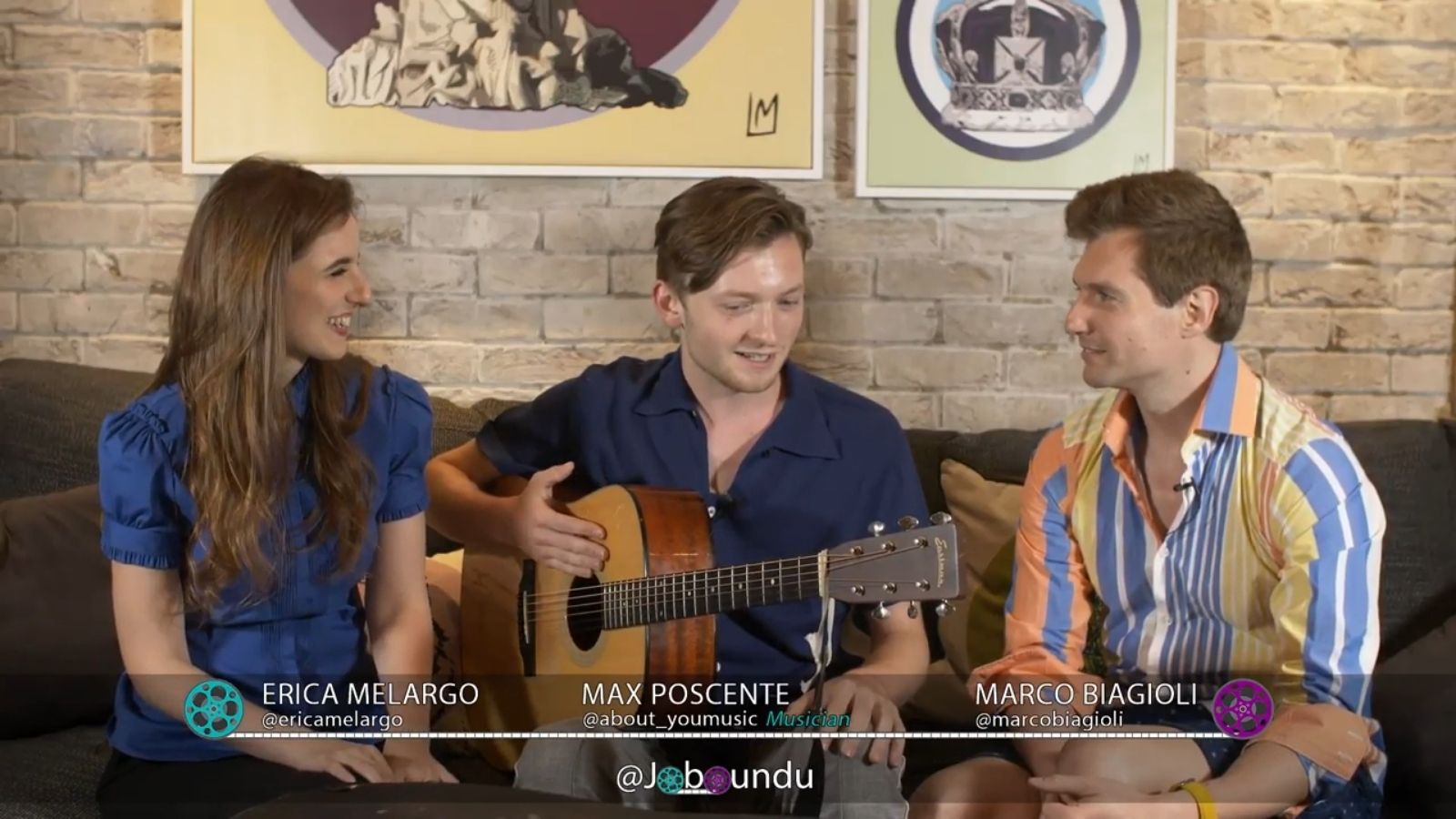 August 2, 2021 - By Elisa Forte
Marco and Erica connect with Max Poscente
Marco and Erica connect with the young Texan artist Max Poscente. Currently on tour in England, Max Poscente is ready to tell about himself and about his passion for music. This is going to be a nice interview with many jokes, games and songs through which his great talent stands out. 
Marco and Erica start to get to know him by asking about his relationship with music. After having mentioned his band "About You", Max says that music is the main means through which he takes care of himself, like therapy. He thinks that it is important to first of all help himself before being able to help other people. But music is passion, love and fun as well! Which are the hardest emotions to express? It's shame, an emotion that we often have towards our body, our mind, our actions. It's a matter of going through the process and accepting it as part of our feelings. 
How did he fall in love with music? How old was he when he wrote his first song? He was really young: Max was 4 when he played his first song and he was more or less 9 when he wrote his first lyrics. 
It's time for Marco and Erica's challenges: can he cry and laugh on clue? Let's see if Max could become a good actor as well!
Fortunately, Max brought his guitar, so he can liven up the atmosphere. He will sing three songs, each of them representing a different emotion. The first one is about facing sadness. Let's find out together what the second and the third are about!
Marco and Erica would like to ask him more questions to discover other aspects of his life: has he ever been in love? How many times? Max describes himself as a romantic person and he starts talking with Marco and Erica about the approach to love. Do you agree with them? 
He is from Texas: how is the landscape there? And what about the creative vibe? Is he happy to live there? Max confirms. He really appreciates people and food. Since it has an international airport, Texas offer whatever food you want, from Thai, to barbecue, to Mexican. The only aspect that he doesn't like is the architecture.
It has been a really nice conversation! You can find his music on Spotify, Youtube, everywhere! Anyway, follow him on social media to stay up to date on his music and concerts! See you soon with other amazing artists! 
By Britalians TV
Written by
Elisa Forte , Elisa Forte
Featured Stars
Locations mentioned in this press release
Press Releases