From the Czech Republic to London: the aspiring actress Martina Porvichova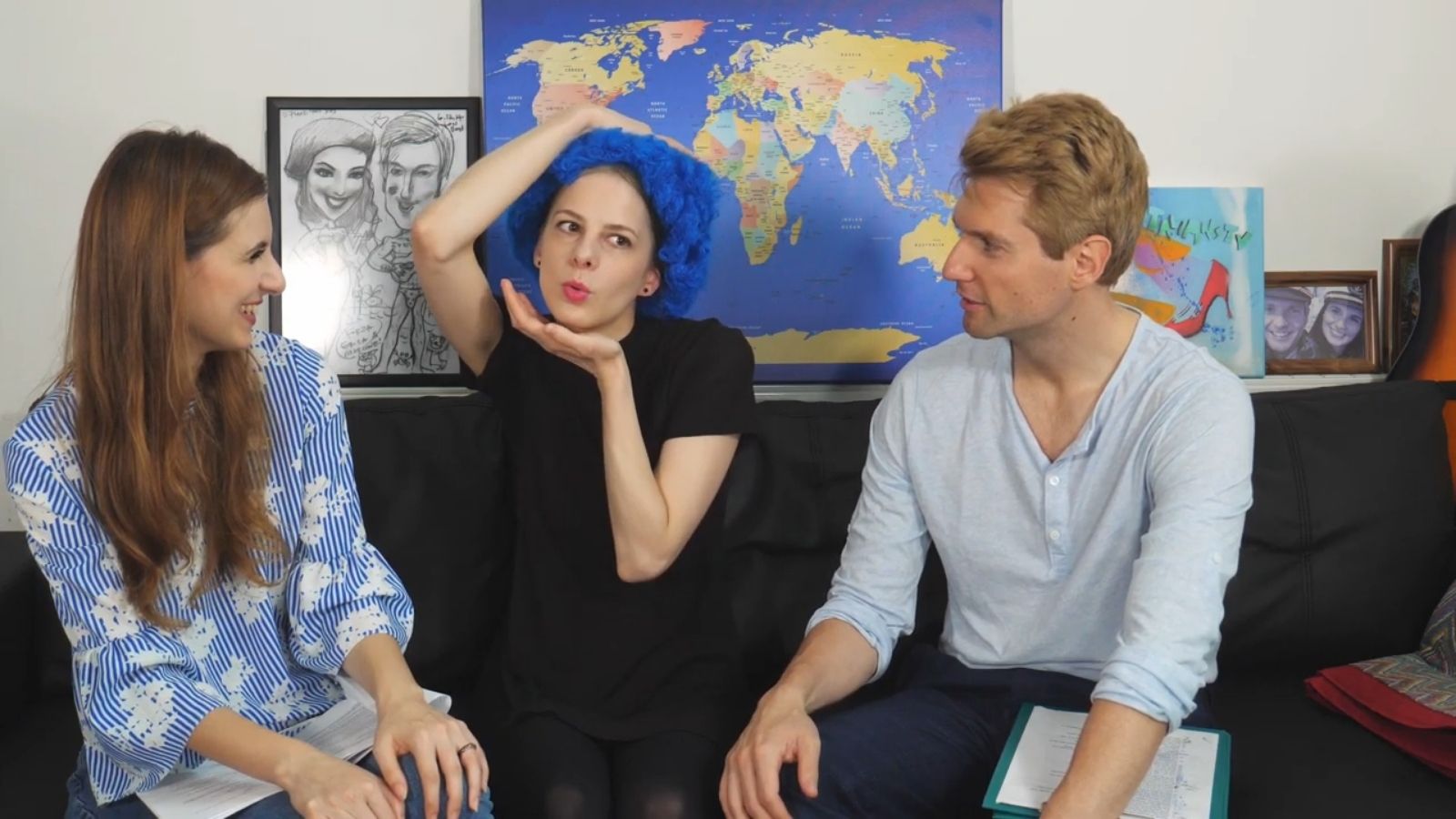 September 3, 2021 - By Elisa Forte
Marco and Erica hang out with Martina Porvichova
Marco and Erica are sitting on their comfortable couch waiting for the next guest of Between 2 Italians. What's new in London? Erica mentions the chaotic political situation, but she does not want to be swayed by that. Martina Porvichova is coming and Marco and Erica want to welcome her warmly. 
Originally from the Czech Republic, Martina is a model who currently lives in London to attend an acting school. At first, she was scared not to be good enough, but now she enjoys classes a lot.
Even though she doesn't have much experience in the field, Marco is interested to know how she prepares herself for a role. Martina tells that she has learnt to focus on what the character wants. 
Which role would she like to play? As a child, her wish was to become a princess, live in a castle and horse riding. Martina has always dreamt to dive into the fairytale atmosphere! 
Marco and Erica have many other questions: who is her favourite actor or actress? Who would she like to work with? Is there a specific role that she would love to play in a Walt Disney movie? Let's listen to Martina!
Besides the film industry, has she ever taken into consideration another field? Even though she has received many questionable proposals, Martina is focused on what she is working on at the moment. 
Moving to the dating life, how does she describe herself? She is single, but not actively looking for a partner. If she had the opportunity to meet someone interesting and nice, she would be certainly happy! 
It's time for some games to challenge her acting skills! 
Marco and Erica have been impressed by her long and wonderful hair; would she be willing to colour them for a role? Martina would agree only for an important role, otherwise a wig would be the best solution. Among Between 2 Italians stuff, there is a curly blue wig and Martina is excited to try it! Do you think it suits her? 
To know the projects she is working on and discover many other things about Martina, watch the full episode on Britalians TV! You can find there all the amazing people that Marco and Erica have had the opportunity to meet so far. 
By Britalians TV
Written by
Elisa Forte , Elisa Forte
Featured Stars
Locations mentioned in this press release
Press Releases