Some useful skincare tips from aesthetic doctor David Jack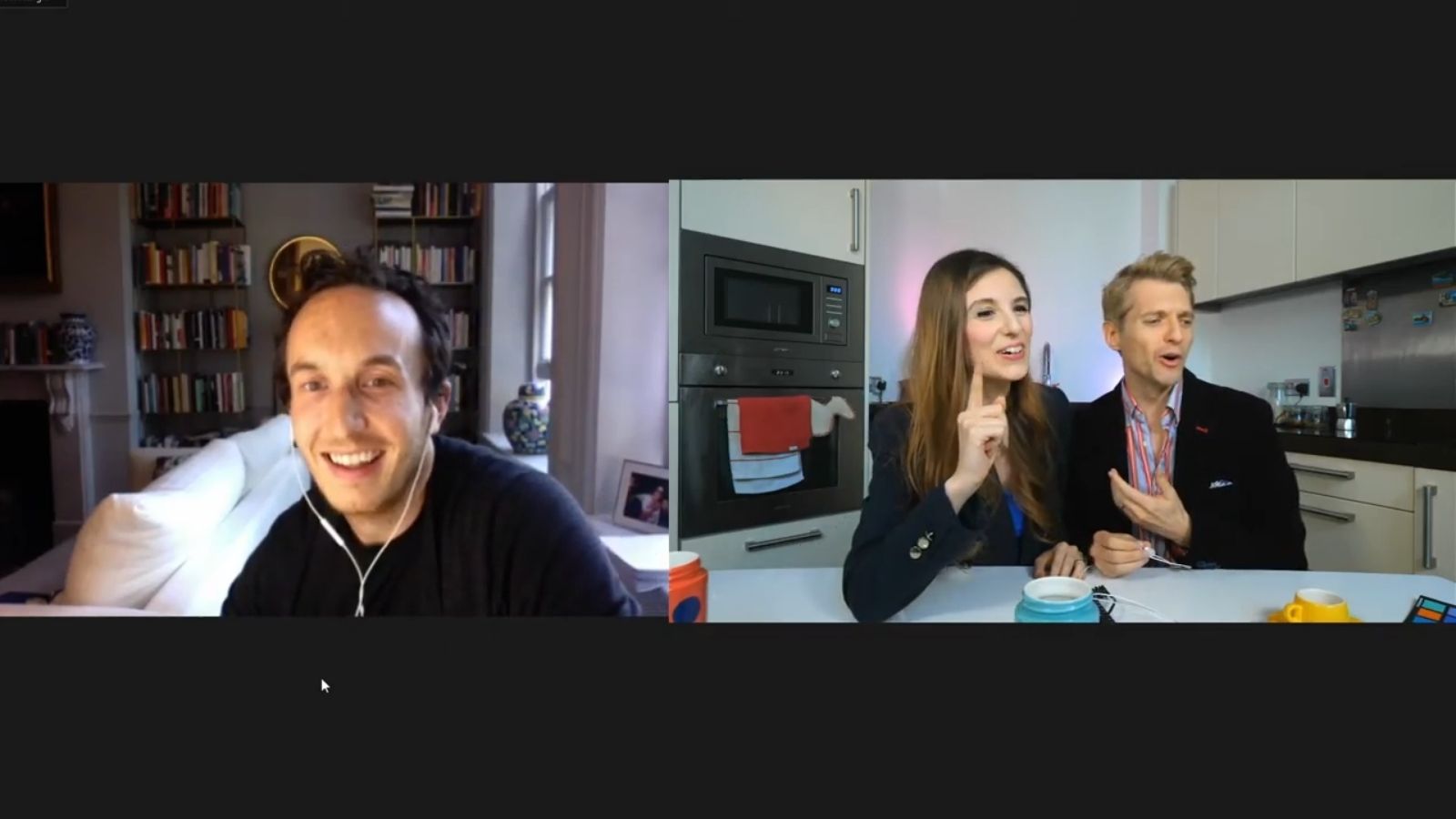 July 13, 2021 - By Elisa Forte
Marco and Erica meet doctor David Jack
Marco and Erica are ready to delve into aesthetic medicine with doctor David Jack. 
With Italian grandparents from Firenze and Cassino, David moved from Scotland to London, where he opened a clinic to help those wishing to make changes to their face, hands and other parts of the body as well. After having collected many experiences within the medical field, he realised that aesthetic medicine would have been the right thing for him. It enables him to work on something he is passionate for, while leading a balanced and carefree life, without being oppressed by those responsibilities that he used to have when working as surgeon. 
Marco and Erica have tons of questions to ask about this world: what are the weirdest requests received by clients? How long does it take for botox? Has he ever done anything on his family's faces? Their questions are endless, but David is willing to answer all the curiosity of Britalians TV!
What would he do to Marco and Erica's faces? Let's listen to his tips! Speaking of which, where does he take suggestions from?
In addition to his job, David made a skincare brand to help people take care of their skin in a simple but effective way. In addition to highlighting the importance of using sun cream, he shares some useful tips! What about the relation between food and skin? 
Let's find out the impact that his job has on his private life! What about his dating life? David is already taken and he has no intention to get back to the market. 
How is he coping with the quarantine? While used to visiting 20/25 patients a day, David has decided to reduce the number of visits in order to have time to spend on other activities. 
Time flies, but Marco and Erica still have lots of questions: does he have more female or male clients? David explains that he works more with women, but the number of men has increased from 10% to 20% in the last few years. Has he ever had anyone wanting to look older? That's bizarre! 
This journey into aesthetic medicine has been super interesting and doctor David Jack has been an excellent guide! Do you agree? 
By Britalians TV
Written by
Elisa Forte , Elisa Forte
Featured Stars
Press Releases