Margot Sikabonyi: the actress from Italian most loved sitcom "Un Medico in Famiglia" breaks a glass live!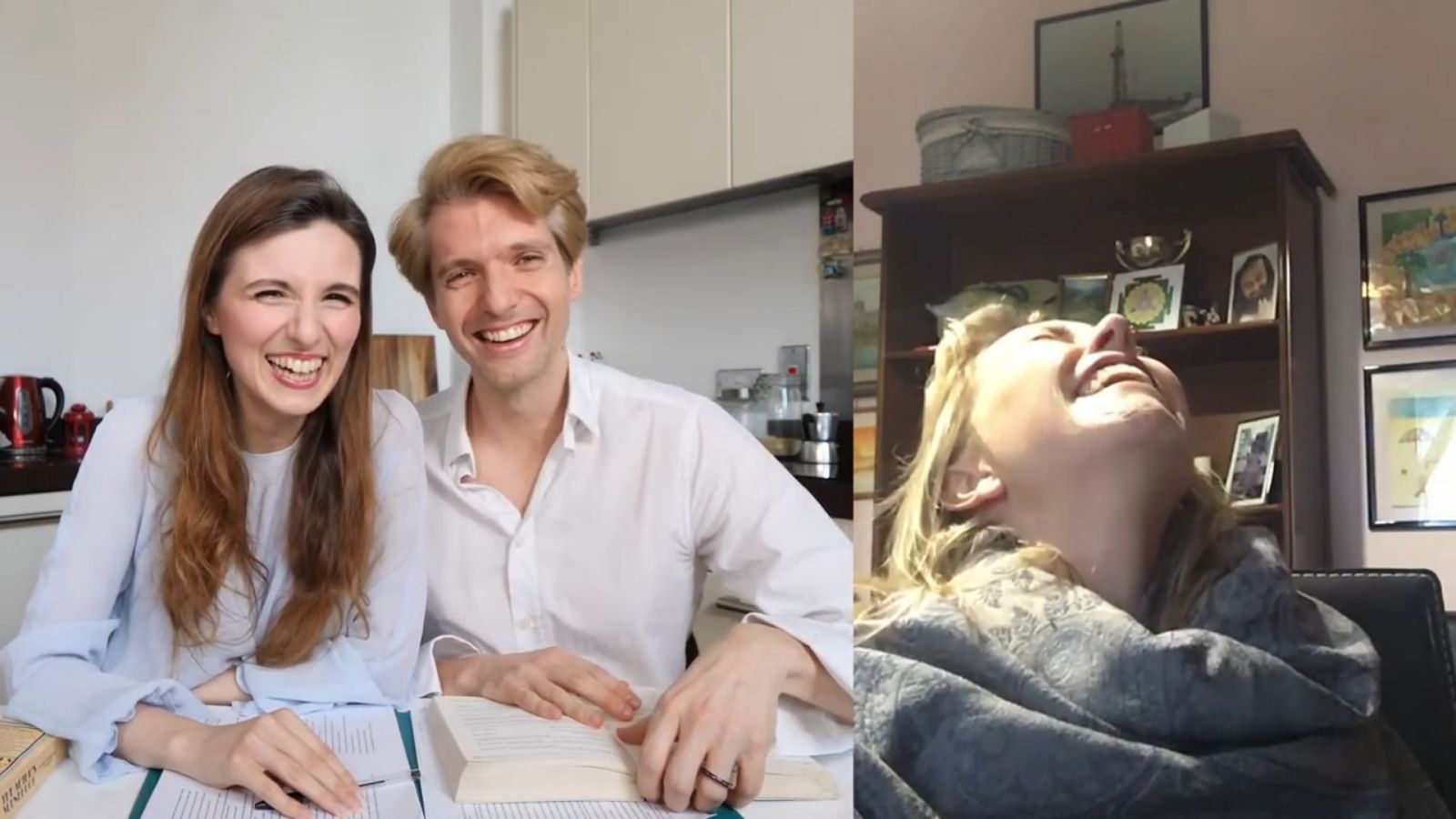 July 30, 2021 - By Elisa Forte
Marco and Erica interview the actress, yoga teacher and psychology student Margot Sikabonyi
Marco and Erica are glad to interview Margot Sikabonyi, a famous actress half Canadian and half Hungarian, but born in Italy. Ending up in an audition in Rome when she was 11, Margot became an actress really soon. Her Canadian and Hungarian roots merged and helped to shape her identity as an actress. 
How is her dating life going? Margot points out that there is no dating life to mention, since she is married. Marco would like to know if she has ever considered polygamy. She hasn't and, in case, it would be really hard to realise with 2 lively children! Who would be so brave to deal with that? 
Speaking of her children, would she wish for them to become actors? And what about a TV show with them? Ending up in the film industry as a child, Margot doesn't want the same for her children. She looks rather clear about her intentions: she would never allow them to start acting before turning 18. 
Marco and Erica are interested to know how she is spending the quarantine. Where is she? She left Milan at the end of February and now she is quarantined at her mum's house in Fregene, near Rome. It would have been impossible for her children to live in a small flat without the possibility to run. That's the same reason why Marco and Erica live in an 11 bedroom apartment, so that Marco can run! 
How was the experience of filming from home? Margot gives some behind the scenes of the movie Il cinema non si ferma! 
In addition to her job as an actress, teacher of yoga and her family life, she is excited to share with Marco and Erica great news: today it's her first day as a psychology student! How will she be able to manage all these activities?
A famous and talented actress seems to be the best guest to challenge with an acting game: adapt a line to three different contexts. Will Margot be good enough? It's clear that she tries her best, such that she breaks a glass!
Jokes, songs and deep thoughts make them spend a nice time together. It has been a great pleasure for Marco and Erica! 
By Britalians TV
Written by
Elisa Forte , Elisa Forte
Featured Stars
Press Releases