The Dream Come True of Olympic Medal Winner Maria Centracchio After Suffering Physical Injuries and Covid During Her Training for Tokyo Olympics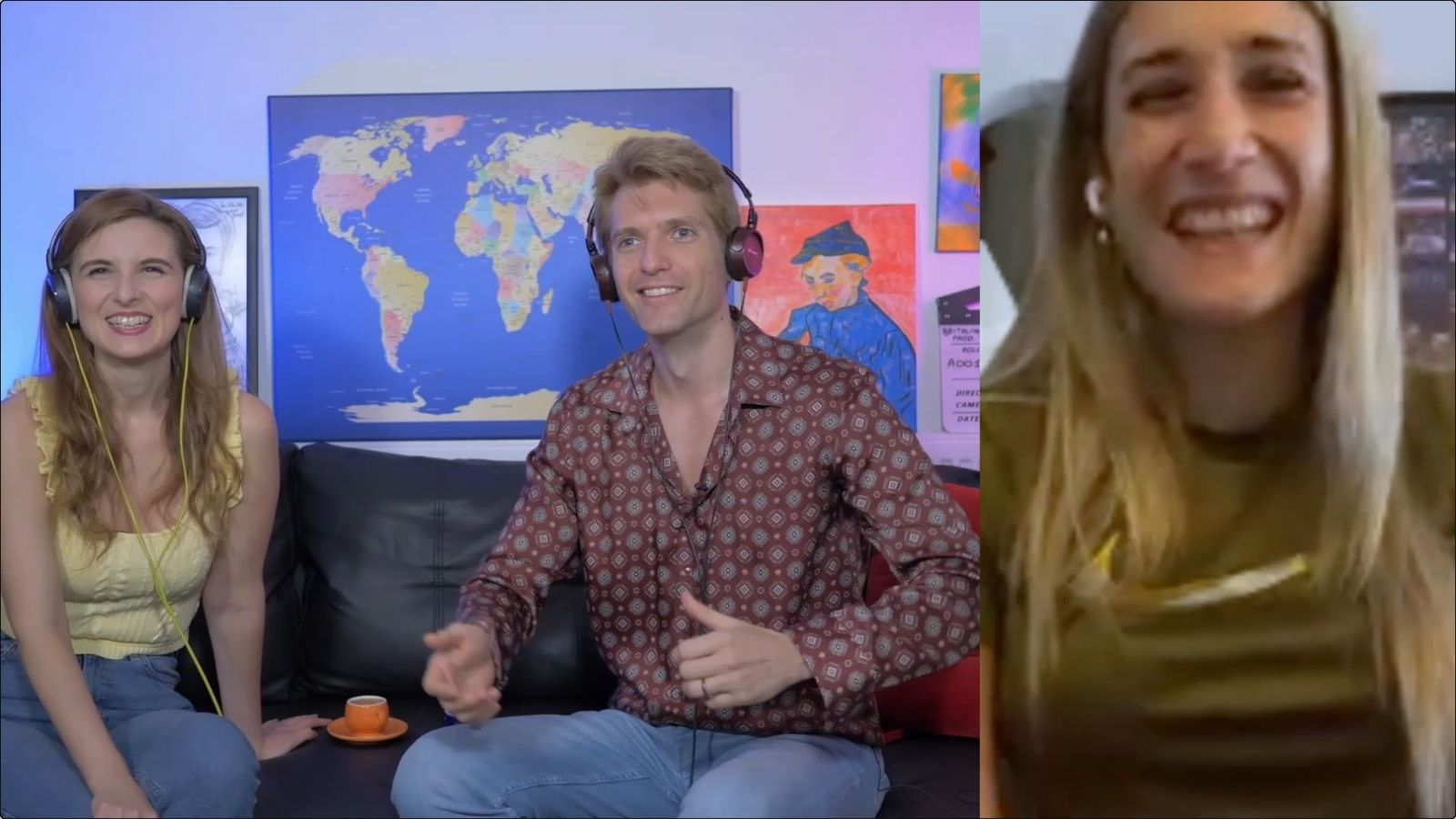 November 15, 2021 - By Lama Almugbell
The Dream Come True of Olympic Medal Winner Maria Centracchio After Suffering Physical Injuries and Covid During Her Training for Tokyo Olympics
Italian Judoka Maria Centracchio joins Marco and Erica #TALKSHOW to share her story from starting Judo training at the age of 6 to becoming the first woman and first Olympic Medal of Molise, a small region in south-eastern Italy.
Maria Centracchio is an Italian Judoka who recently won the Bronze Medal at the Tokyo Olympics and Gold Medal in Tel Aviv. In this fresh new episode of Marco and Erica #TALKSHOW, she sits down with Marco and Erica to share her journey, how she was raised, what is her daily routine and her achievements.
The first Olympic medal winner of the Molise region: "Molise Exists" 
Marco and Erica were so happy and proud when an Italian Judoka won a medal in the Tokyo Olympics. So, the first question they asked Maria is where is she from? This Italian Bronze medal winner is from Molise, a region in the south of Italy. When Maria won the bronze medal, she also won the record of being the first athlete from Molise region to win a medal. Not only she has that record, but she is also the first woman from Molise to take part in the Olympics!
With these records, Molise is being more known than it used to be before. As Maria told our presenting duo when she talked with journalists they did not know if Molise even existed. "Molise exists!" – Maria said proudly to the press.
A Powerful Judoka 
As Marco and Erica asked Maria about her skills and how strong she is, Marco asked her if she could fight a bear. She explained that although she is 1.60 meter, her hours of training gave her the power she needs, but as she said "maybe not to get into a fight with a bear".
Her Judoka skills help her manage any sudden situations that might happen to her in the streets, but she said "only to defense myself, I hope I do not need it" which is a disclaimer of how strong she is. 
Growing up in a Judoka family and training since the age of 6
"For how long have you been training?" –  Marco and Erica asked Maria trying to find the secrets behind winning so many medals. 
Maria said that she grew up in a Judoka family, so she started training at the early age of 6 years old. As the years went by, she trained more and more and her passion for Judo has grown bigger.
The idea of participating in the Olympics came to her mind when she was 15 years old. For the Tokyo Olympics, she worked and trained for 5 years. "I put all myself and worked every day to be at a high level and perform in the competition" said Maria. 
Judokas' routine change if they have a competition coming up
As an athlete, Maria has a schedule full of training. Her schedule starts from 7 in the morning when she goes for a run, has Judo sessions and then in the afternoon, she has a physical session.
She follows this intense routine when there is no competition coming up. Whereas when the competition day comes closer, her amount of training is reduced until she trains twice a day at least.
What is interesting in Judo's training is that Judokas have to train with a partner. That is why trainers go around the world to train with different Judoka skills and levels.
Watch the episode to know what are the techniques Maria enjoys the most while training in Judo sessions and the risks and dangers of practicing Judo.
In the battlefield for a 4 minutes fight
When the day of the competition arrives Judokas train years for a 4 minutes fight, unbelievable right?
Maria explained that most Judo fights last for 4 minutes, but if no one wins, they can go forever until someone wins. "In my final, it was 4 minutes and then we had another 2 minutes," said Maria.
Maria says that it is not fun when you are waiting to fight and waiting for the fight that is going on to end, who blames her right? "The longest fight I had to wait for to end was 10 minutes. It felt like it was never ending!" said Maria.
Solving problems on the mat, being connected and help each other: Judo for Maria is a family affair
As mentioned previously, Maria grew up in a Judoka family, that is why Marco and Erica asked her how it is like to grow up in a Judoka household? "We solve all our problems on the mat!" answered Maria joking.
Speaking of her Judoka family, Maria talked about her younger brother who is 19 years old and competing in the Judo national team under 20. "He will fight in the European and World championships soon". The older members stopped fighting, so her and her little brother are still going on.
Being the older sister, Maria helps her brother, guides him and coaches him "It is important for us to be connected to help each other". He even went with her to Tokyo to help her prepare and watch her.
Maria is an example of how creating a strong family bond can help you face the greatest challenges with love and support.
Maria had 2 surgical operations during her preparation for the Olympics
The way to the Olympics is hard, each athlete faces different challenges. Maria had several physical injuries during her 5 years of preparation. "I had 2 operations, one in the elbow and one in the knee." said Maria, and In addition to that, she had back and chest problems.
When you think these are hard challenges to have during preparations, she had more! "In the last month, I had COVID too!" which of course made the preparations harder as she was not able to go out.
With all these challenges that forced her to have many stops, she did not give up and she won!
"I am really happy now, after all that I had to do and the sacrifices!" said Maria to Marco and Erica.
Watch the episode to know how Maria's life has changed after she won the Bronze Medal in the Olympics.
Coaching younger Judokas is one of Maria's future plans
Maria has a lot to do after she won the Bronze Medal. Besides the fact that she is engaged to an athlete that runs faster than her, she says that she will take her time to relax and recover, and see what she will do as days go by.
One of the things that she is sure she will do is coaching and advising other young Judokas "I really would love to help younger Judokas to grow and give them all that I have learnt!" She also gave a great advice for Judokas, which is great not only for Judokas, but for others too!
Maria Centracchio's inspiring story is a living example of how hard work pays off. Watch the episode for an inspirational dose!
By Britalians TV
Written by
Lama Almugbell
TV Show Episodes mentioned in this press release
Featured Stars
Press Releases