The journey across India continues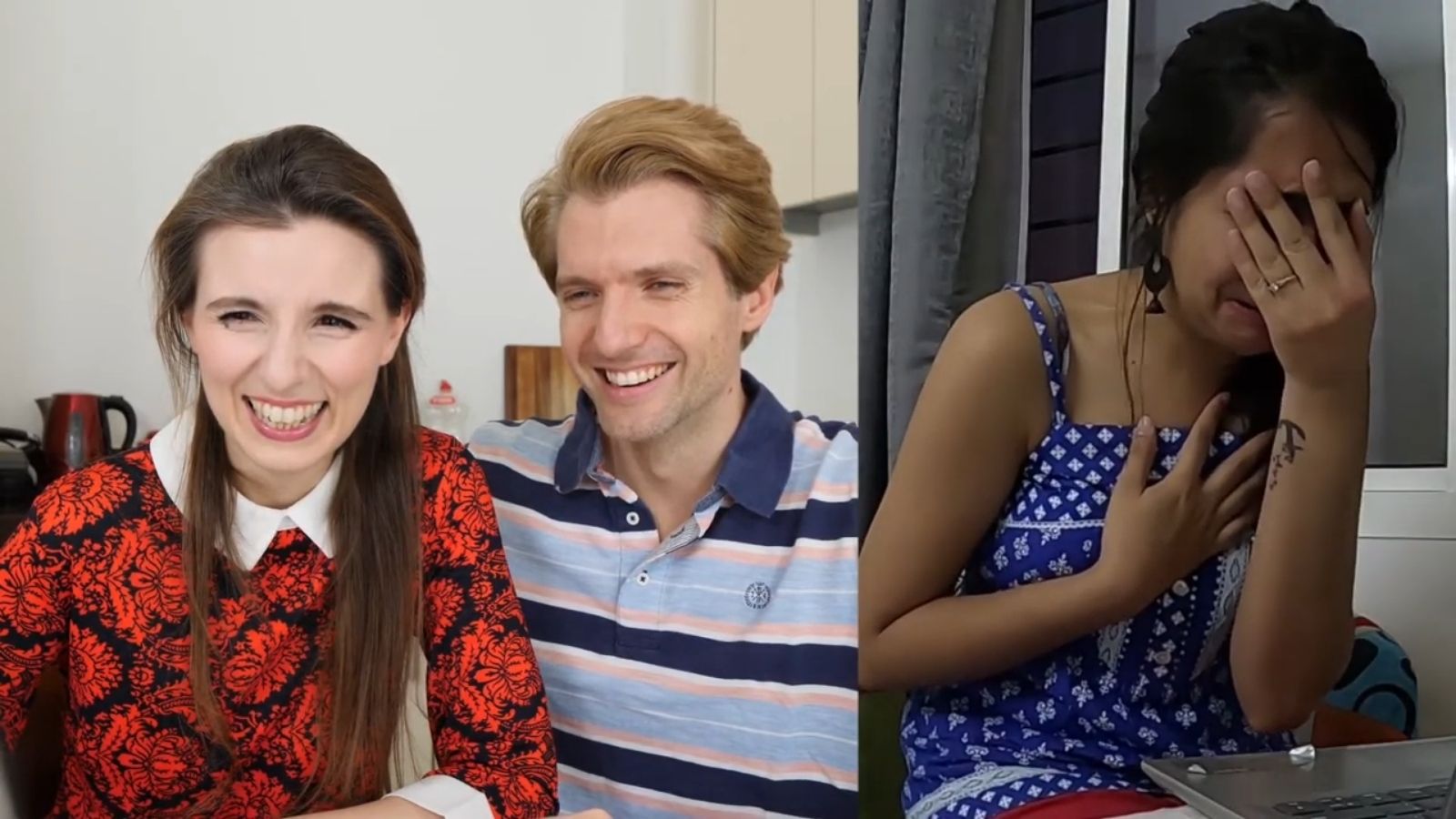 July 20, 2021 - By Elisa Forte
Marco and Erica continue talking with Heena Raheja
Marco and Erica couldn't wait to continue their journey across the Indian culture and it's finally happening! From India, the travel blogger Heena Raheja is ready to answer all your questions. 
Marco and Erica begin the interview: did she sleep well? Heena tells that she hasn't had a good sleep because her boss came by assigning her a couple of tasks that she didn't plan to do. Fortunately, it was just a bad dream! 
Talking about nice stuff: what's the funniest and most exciting place that she has ever visited? She has no doubts: Kasol, a small town where she had for the first time in her life the opportunity to enjoy the peace and quiet of the mountain. It was an unforgettable experience!
During the previous interview, Heena mentioned some aspects of her married life and she described how she was coping with living 24/7 at home with her husband and her sister. Speaking of which, how is the perfect relationship for her? Heena identified three essential aspects that make a relationship work: trust, space and a lot of freedom. 
What cannot be missed on Between 2 Italians? Games and challenges, of course! Heena will test herself in an acting game. She has to deliver the line "my mirror says I'm pregnant; the father is Nutella" in three different circumstances. 
Then, Heena teaches Marco and Erica a little bit of Punjabi, a local language. Heena knows Hindi and Haryanvi as well. It's clear that Marco and Erica have to study hard if they want to book a ticket to India! 
Erica looks quite interested in local flavours: what are the must-haves to try? Heena recommends street food, suggesting in particular some local dishes. Marco and Erica have already had the opportunity to eat Indian food, but of course that's not comparable to the experience of tasting papdi chat and golpappa while walking along streets smelling like spiced and filled with locals and tourists. 
Marco and Erica still have questions to ask: what's her biggest dream? She would love to wake up and spend her days relaxing on the beach. Besides, she would prefer to be completely alone and without technological devices. That seems a good idea to Erica as well, but she is so kind that she would allow Marco to come with her. Is she sure that this would be a good idea? 
It has been really interesting to delve into the Indian culture with Heena! Who knows if they will meet in India next time!
By Britalians TV
Written by
Elisa Forte , Elisa Forte
Featured Stars
Press Releases