What's the life of an Entertainer in Las Vegas?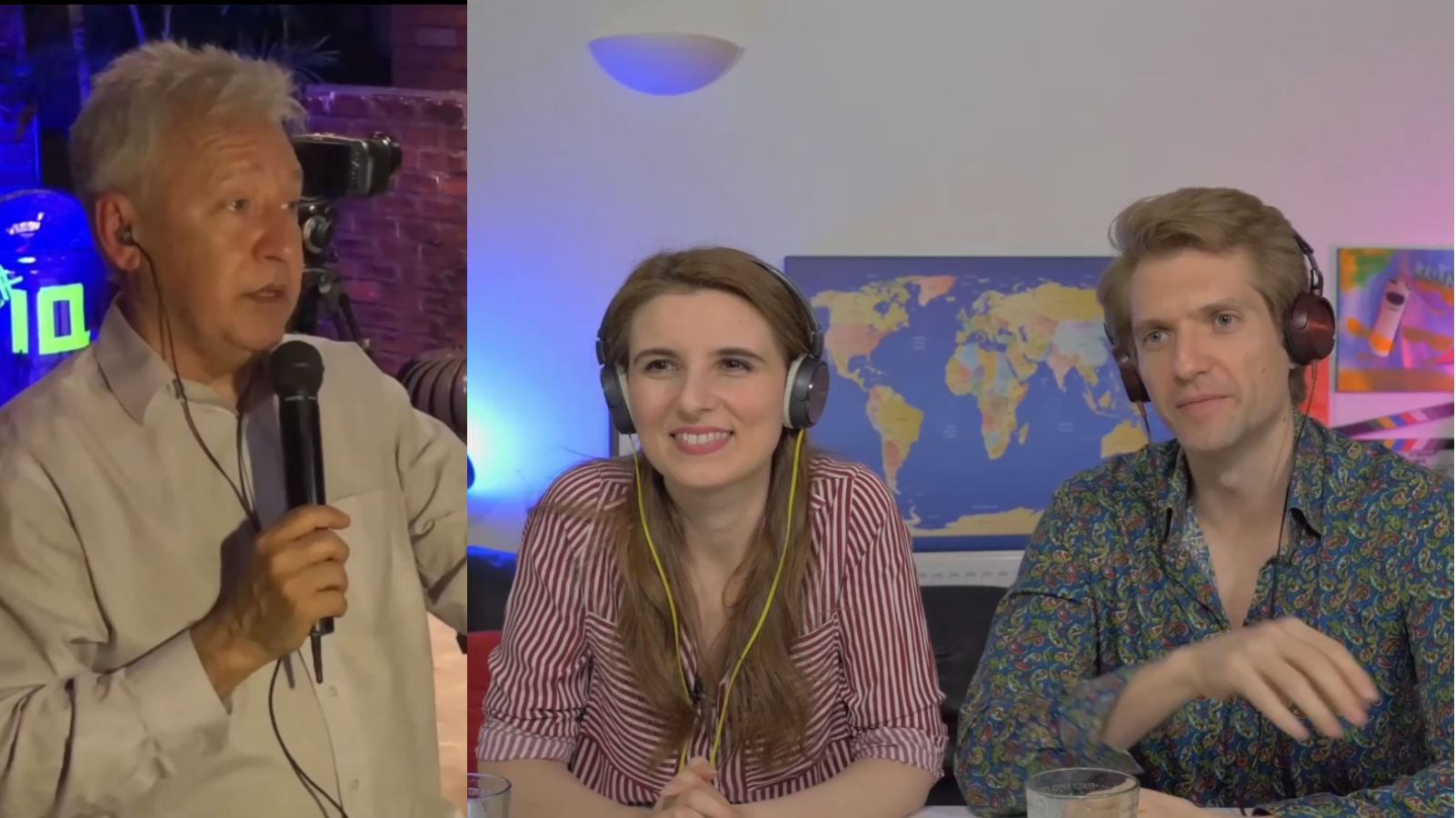 September 30, 2021 - By Roua Alkhalaf
Marco and Erica connect with Tony Pace, an all-around entertainer in Vegas. What's life like for an entertainer in Las Vegas? Can you live in Las Vegas even if you're not?
Hello Everyone!
Erica loves how Marco gets excited at the beginning of EACH TALK SHOW and claps with his hand so hard! Wonderful energy for today's interview, Marco!
Macro seems to be preparing Erica to meet someone so energetic! He asks her how she feels today, and Erica, this time is so energized and excited. Who can blame her? They are about to meet the very definition of Energy.
Moving on, what do you think of Marco and Erica? Who are they? And why do they keep running around the world and discovering what's up?
Marco and Erica voice themselves as seekers of everything they don't know, researchers who go all over the world and find people who can answer all their questions and doubts and everything that keeps them awake every day.
Therefore they would like to hear new things firsthand from people who have experienced a lot in their lives.
So, who has fascinating experiences that Marco and Erica will hear a lot from this time? And what made them reach out to him? Can you guess?
Here are some clues for you: he is a singer, comedian, recorder, producer and writer. And he performed over 12000 shows all around the world, and he does an outstanding impersonation.
Here we have the Italian-American entertainer Tony Pace performing a quick show for Marco and Erica.
Tony, Still Italian.
Marco imagines Tony drinking chamomile to get that energy. Surprisingly, Tony loves chamomile! 
This reminds Tony of his childhood, where his breakfast was Zabaglione, a dish of eggs، sugar, and marsala wine. Erica: "It is like an energy kick!" 
Based on his childhood memories, Tony tells Marco and Erica that he grew up Italian. Oh, wait a minute! Tony realizes that he is still Italian, so it is not that he grew up Italian, but he is Italian now, so he is always Italian! Also, both Tony's parents are Italian, and they are from Gaeta. So here Marco figures out where Tony's accent came from.
Tony speaking Italian, English and French
After Marco knew the origin of Tony's Italian accent, he began to wonder if it was helping him with his career and had he used it as a second language?
Tony assures he is using Italian a lot, especially while travelling around the world, performing in different places, and helping people looking for certain places in Las Vegas. However, Marco's question reminds Tony of a funny story when he was a teenager. Let's hear this exciting story in the full episode on Britalians TV!
As Tony is an Italian-American, he learned Italian as his first language, while for English, he had to go to school to learn it. So for him, It was a lot harder to learn English than knowing Italian. Guess why?
Because in school, he was fluent in French and Italian, but he feared English.
Only Entertainment in Las Vegas?
Marco and Erica take the conversation to another angle and ask: What's life like for an entertainer in Las Vegas? And does Tony live in Las Vegas, or is it just a world of entertainment?
Tony portrays Las Vegas as a city with a lot to do. The Casino Strip is just a part of it, and whoever goes to Las Vegas for a week won't be able to visit ALL the beautiful places and experiences it has to offer.
So Tony himself lives in Las Vegas in a house that is 10 mins from the strip.
As for the Vegas strip, Tony describes it as a very nice big area. Whereas when his friends ask him what to bring before coming to Vegas, he tells them to get only sneakers!
What's Next with Tony?
Marco loves the fact that they found another two people on this planet, like Tony and his wife. They are so together, like our beloved couple Marco and Erica, and they are always sharing. How sweet, as Erica think it is beautiful to find people alike!
Marco also loves Tony's energy and passion and that he has been doing this for the past 40 years, and we can still sense his energy is fantastic!
Before we say See you soon, we have to say that you don't want to miss hearing about Tony and his wife's 10 month trip around America, what instruments Tony plays, his signature song "Cara Mia," and his beginnings as a musical artist. You can find all this and more from Tony's life and future plans in the full episode on Britalians TV! Enjoy watching.
By Britalians TV
Written by
Roua Alkhalaf
Featured Stars
Press Releases