Are Flowers a Medication for Mental Health?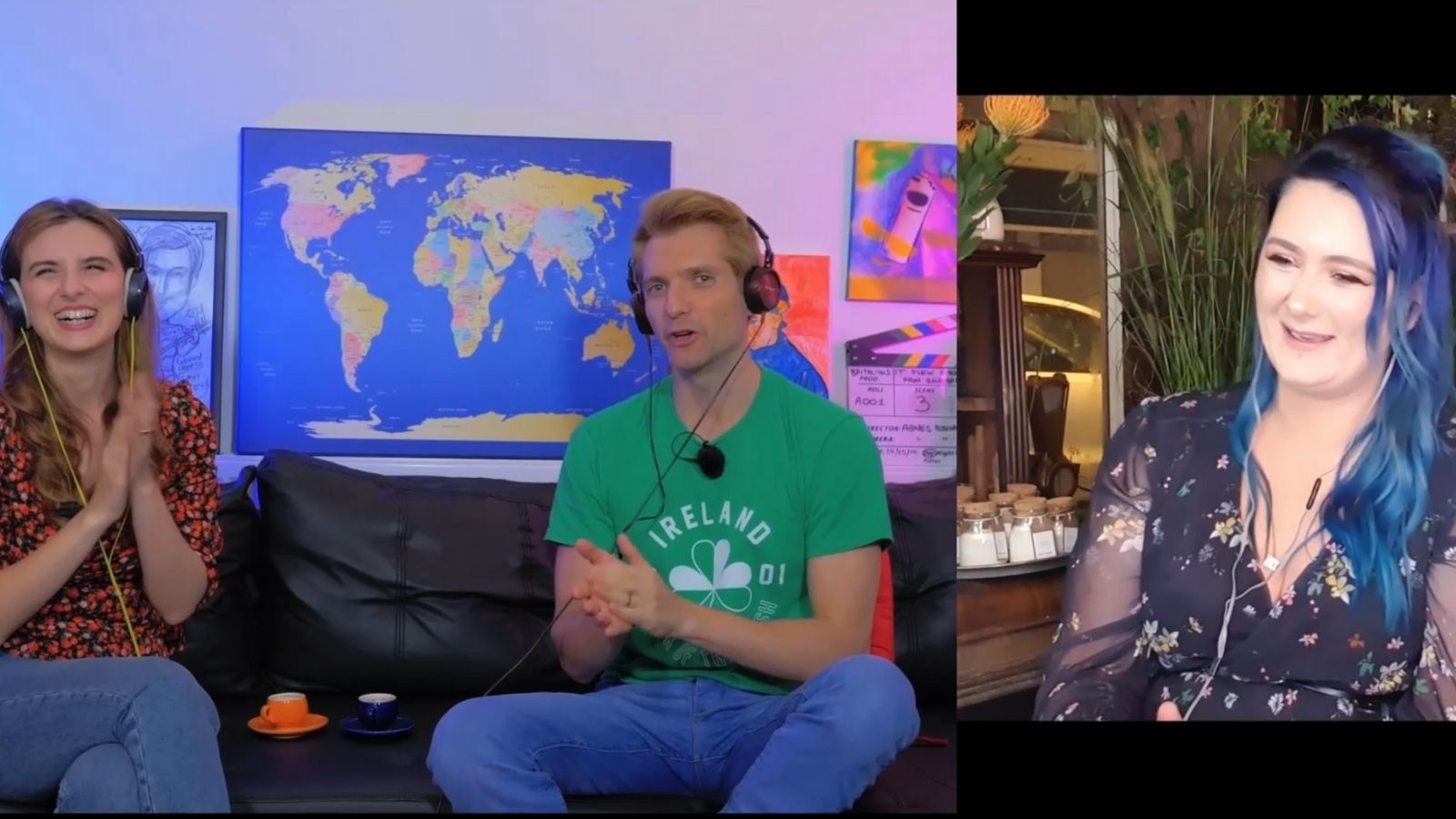 February 14, 2022 - By Rosie Howe
Have you ever pondered a thought on floristry? Have you ever thought about diving into that career path? Well you are in the right place, Shannon Ormandy is a floral designer, having founded Blossom and Birch, opened 2 stores and won awards for her talent, she is the lady you want to hear from in the flower world and on Marco and Erica #TALKSHOW she speaks on her beginning into floristry, her business and the importance of mental health!
Founding a Flower Shop
Shannon Ormandy is a very talented young woman who has made a name for herself within the florist industry, but how did she get into it? 
Marco and Erica first asked her "how did you get started?", to which she said she was very young and it was the only thing she ever wanted to do. She then goes on to explain how she wasn't an A* student in school (like we all want to be!), in fact she left school with little qualifications and just threw herself into floristry, which was clearly her path in life! She always told herself when she was about 12 that she would own a flower shop- she now owns 2!
Marco and Erica also asked her "was anyone in your family or who you knew involved in the florist world?", "yes, my dad delivered flowers and I would always end up getting into flower shops and meeting other florists when helping him deliver. I would always think 'OMG it's so beautiful, I'd love to do this.'' Overall her inspiration came from her dad to start the business and it all stemmed from when she was younger.
It is hard to start businesses up in the current society as there is so much competition, a good support system is a must when doing so; Shannon said that she "couldn't do what she does without her family and partner", she says she is very lucky to have a support system like she has and wouldn't be the person she is today without them. If you learn anything from this article, make it be to always support your loved ones in whatever their next endeavor is as it can be a massive inspiration for them.
As many of us know and may have experienced, it can be incredibly hard to know what you want to do and there is much pressure put on young individuals to know this; Shannon believes she was very lucky to have a clear mindset of what she wanted to do and where she wanted her business to grow to- "I am very lucky to have found what I love at a very young age". 
Shannon Ormandy – "Not buying Flowers because they will die is like saying you wouldn't go for a nice meal because your going to eat it anyway"
As I said earlier, Shannon owns 2 shops, one in her hometown, which her dad manages and runs for her, and the other in a rural part of Northern Ireland. 
What's life like running a flower shop? Shannon explained to Marco and Erica that every day is different when they asked "how many designs do you make a day?" Some designs, like a bouquet, would only take her 10 minutes. This shocked Marco and Erica but working in a flower shop means you have to be very efficient as it's a fast-paced environment; but other designs could take an hour, depending on the size and detail needed. She also added that some days she will open up at 10am and just "toddle" about, playing with flowers all day while other days she's in at 6am and doesn't get out until 12am all without getting 5 minutes to sit down, evidently no day is the same in Shannon's boutique, which must keep it very interesting… 
Marco and Erica then spoke about an observation they have made about where they live, they said the parks around London often have pretty, colorful flowers but a week later they are gone, some people may say there is no point in buying flowers, Shannon's reply to this was "it's like saying you wouldn't go out for a nice meal because you are going to eat it anyway, you still get to enjoy the flowers for how long they last". She also said with the right care flowers can last for much longer and has had customers say their flowers lasted 2 weeks as they followed the right care, if you follow the guidance you will get much more life out of them. 
As I am sure you have all observed, Marco tends to ask many light-hearted questions. In this interview, one of those was "if you were a flower what would you be?" – "I'm always changing so I wouldn't be just one but my favorite is a Calla lily, which i named my dog after!" She did say that Erica would be a rose- which I'm sure she was very flattered by…
Back to the 'serious' questions, "is there anything you wanted to do in life, but wasn't able to? "Shannon happily said no (which is always a positive sign), everything she has wanted she puts her mind to and achieves it- "I've always pushed myself and done what I wanted". For example, she always wanted to take part in the Chelsea flower show and she eventually won a bronze medal… but I'll tell you more about that in a second!
"I Won a Bronze Medal at the Chelsea Flower Show"
Clearly a talented woman, Shannon has been nominated and won many awards to celebrate her talent and creativity; one of these was the Chelsea Flower Show medal, she explains that to get in you have to go through a competition and the top 16 compete in the final, which is the flower show. Each contestant is given a brief with a specific theme about a month before and it's about their individual interpretation on it- this time round it was a brazilian headdress. Shannon expresses the amount of talented people she was surrounded by each with a very different final piece, many of these she became friends with. 
She admits that she wasn't as successful on the many attempts to get into the show before and told herself that this year she was going to be herself and this was the year where she was awarded a bronze medal. Another lesson to be taken away from this is to ALWAYS be yourself! 
Mental Monday: the Importance of Mental Health in the Workplace
Mental health is very close to home for Shannon, having dealt with it herself but also close relatives also struggling with their own mental health, therefore she puts great importance on it throughout her business, she expresses to her staff members that communication is key, if they need a day off, they can have it. She often takes 'mental mondays', she will shut her shop for the day and just take a break after stressful or busy periods, communicating this with her clients means no one is left in the dark and everyone has an understanding of what is going on.
Shannon has been nominated for the 30 under 30 awards, which is incredible! She says she hopes this is due to her efforts with charities and mental health, she throws charity events often as she believes that you should use your voice if your able to.Not only is she an amazing business owner, she is incredibly sympathetic to her staff while others may not take mental health seriously, she understands the impact of it and states that communication is key!
All in all, Shannon Ormandy is an absolute inspiration to many- she has been recognised by many people and given awards for her efforts but if you want to hear more of what she has to say, head over to Britalians TV where you can see Marco, Erica and Shannon in real life (well, on your screens), discussing many more interesting topics which you don't want to miss!
By Britalians TV
Written by
Rosie Howe , Erica Melargo
Locations mentioned in this press release
Press Releases