Cagliari per la prima volta protagonista su Amazon Prime Video nel Regno Unito e negli Stati Uniti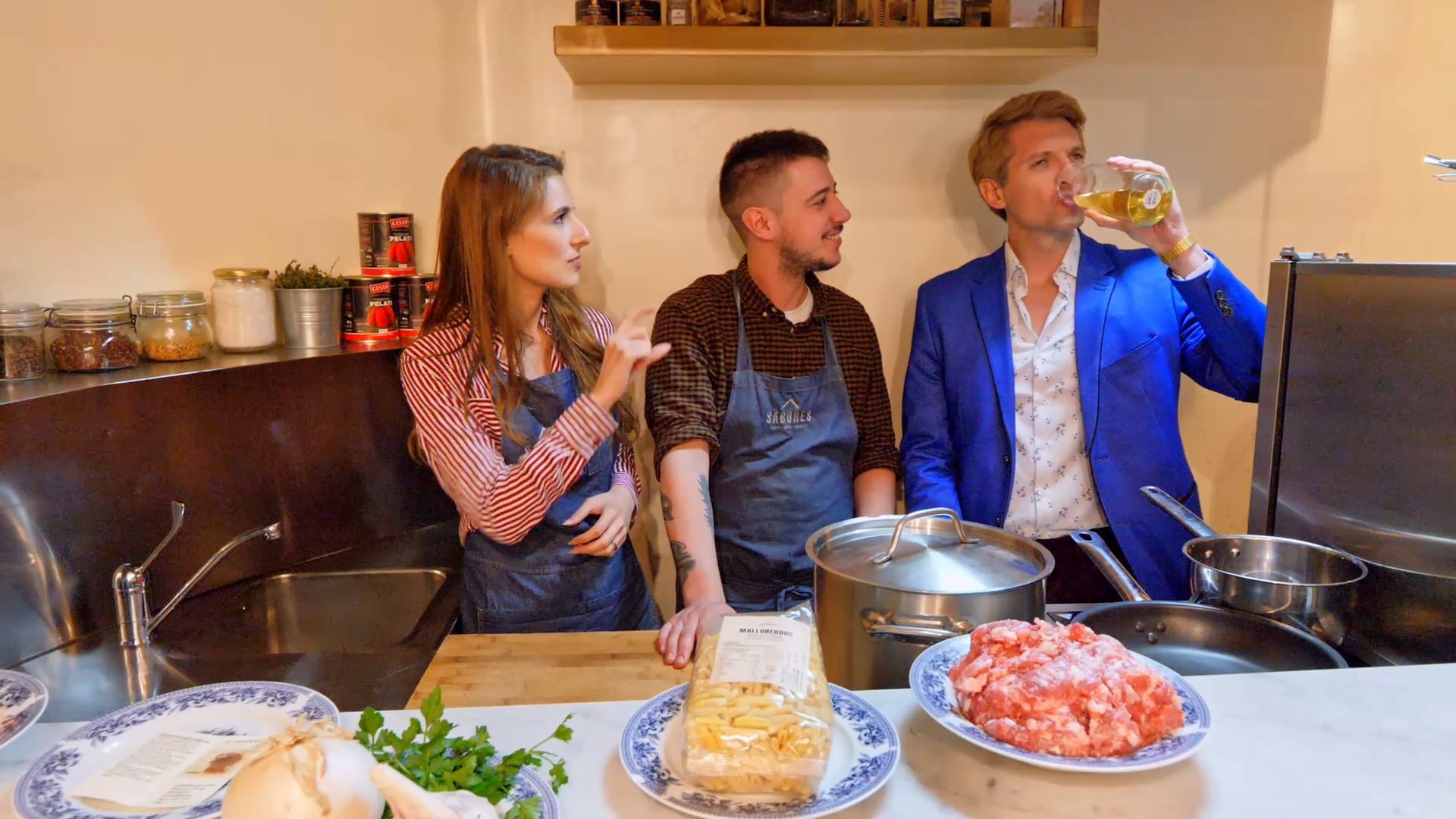 May 6, 2020 - By Marco Biagioli
Sardegna, Cagliari Day1
Marco ed Erica sono atterrati in Sardegna! Si percepisce una certa trepidazione nell'aria: dopo anni di lontananza, Erica è emozionata per il suo ritorno a casa. Tutto è pronto per dare inizio a questo tour di incontri, sapori ed emozioni.  
Prima tappa Cagliari, capoluogo sardo che viene presentato per la prima volta su Amazon Prime Video al pubblico del Regno Unito e degli Stati Uniti. Solo il meglio per un'occasione così speciale!  
Giusto il tempo di una passeggiata tra eleganti palazzi storici e imponenti chiese che è ora di fare le prime conoscenze: una giovane coppia svela i segreti della vita sarda, tra primi appuntamenti romantici e ritmi di vita.   
Da due sposini alla ricerca della chiesa per il grande giorno al primo cittadino: conosciamo il sindaco di Cagliari. Che cosa lo ha portato a candidarsi? Di cosa si occupa? Ma soprattutto: cosa farebbe se si trasformasse in fantasma per 24 ore?  
Dopo una mattinata trascorsa tra nuovi incontri, chiacchiere e cultura, cosa c'è di più buono di un piatto di pasta accompagnato da un bicchiere di vino? Solo un piatto di Malloreddus alla Campidanese abbinato ad un ottimo cannonau. Chef Enrico accoglie Marco ed Erica nella propria cucina, seguendoli passo passo nella preparazione del pranzo e svelando loro i tre segreti per una pasta deliziosa. Tre semplici accortezze che fanno la differenza!  
Infine, cultura e gusto si incontrano dentro Grotta Marcello, dove Marco ed Erica incontrano i baristi Ettore ed Erika per un buon aperitivo. Il cibo non può mancare e Cagliari si dimostra preparata: culurgiones per concludere in bellezza questa prima giornata sarda tra risate, gusto e nuove scoperte. Ma Cagliari è ricca di sorprese e questo viaggio è solo all'inizio. Cos'altro ci sarà in serbo per Marco ed Erica?  
By Britalians TV
Written by
Marco Biagioli , Elisa Forte
TV Show Episodes mentioned in this press release
S1 E1
Sardinia Cagliari Day1
Marco and Erica set off their journey across Sardinia in Cagliari where they meet the Mayor, mingle with locals, try to cook Gnocchetti alla Campidanese and explore a very special real Cave in the middle of the city.
Social and Cultural, Talk Show, and Travel and Adventure Documentary
Press Releases