Sardinia, Cagliari Day1: From a couple about to marry to the most playful city Mayor: first special meetings in Cagliari with mouthwatering Pit-stops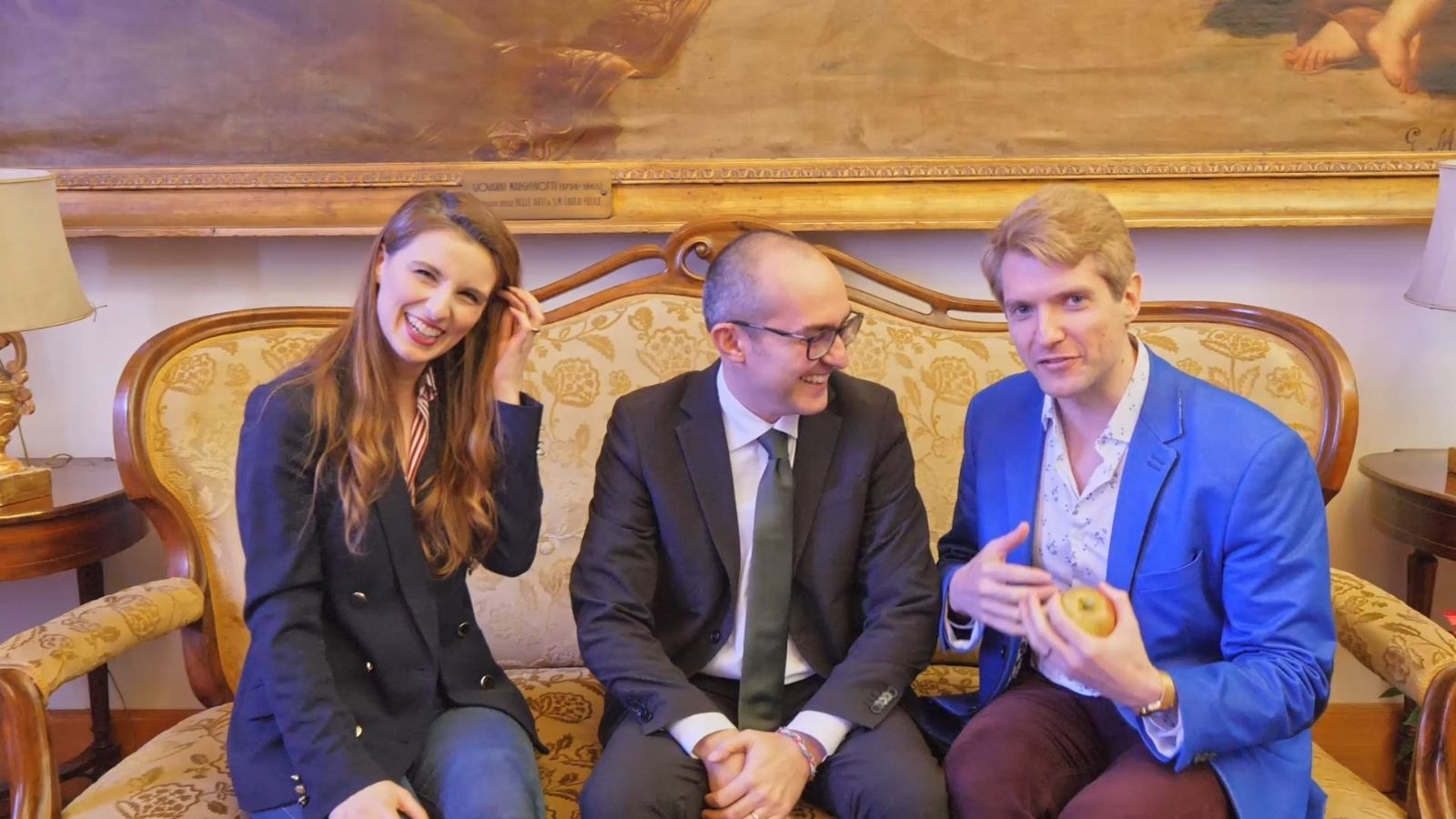 July 3, 2021 - By Elisa Forte
Where: Marco and Erica have just landed in Sardinia. Erica looks excited: she is back after many years far from home. Everything is ready to start! First stop: Cagliari, introduced to the UK and US audience for the first time on Amazon Prime Video! How exciting! 
Who: After a walk through historical buildings and impressive churches, it's time to meet some lovely locals! A young engaged couple looking for the perfect church shares some secrets about their working and romantic life.  
The next meeting is with the Mayor of Cagliari Paolo Truzzu. What an honour for Marco and Erica! That's a great opportunity to ask him something about his job, his future plans and his wishes as well. 
Sardinia makes Marco and Erica hungry, so it's time to eat. What's better than pasta with a glass of wine? Malloreddus alla Campidanese with some tasty Cannonau, for sure! Chef Enrico welcomes Marco and Erica to his kitchen at Sabores to teach them how to make the best traditional pasta. Three tips that make the difference. Seeing is believing! 
First day is coming to an end inside Grotta Marcello, an old cave where culture meets great food and drink. The bartenders Ettore ed Erika prepare two drinks to liven up the evening among music, dance and interesting people. Cagliari is full of surprises so it's better for Marco and Erica to get some rest and be prepared for the forthcoming days. What adventure will await them? 
By Britalians TV
Written by
Elisa Forte , Elisa Forte
Press Releases