The adventure begins! Marco and Erica are Humans of the World!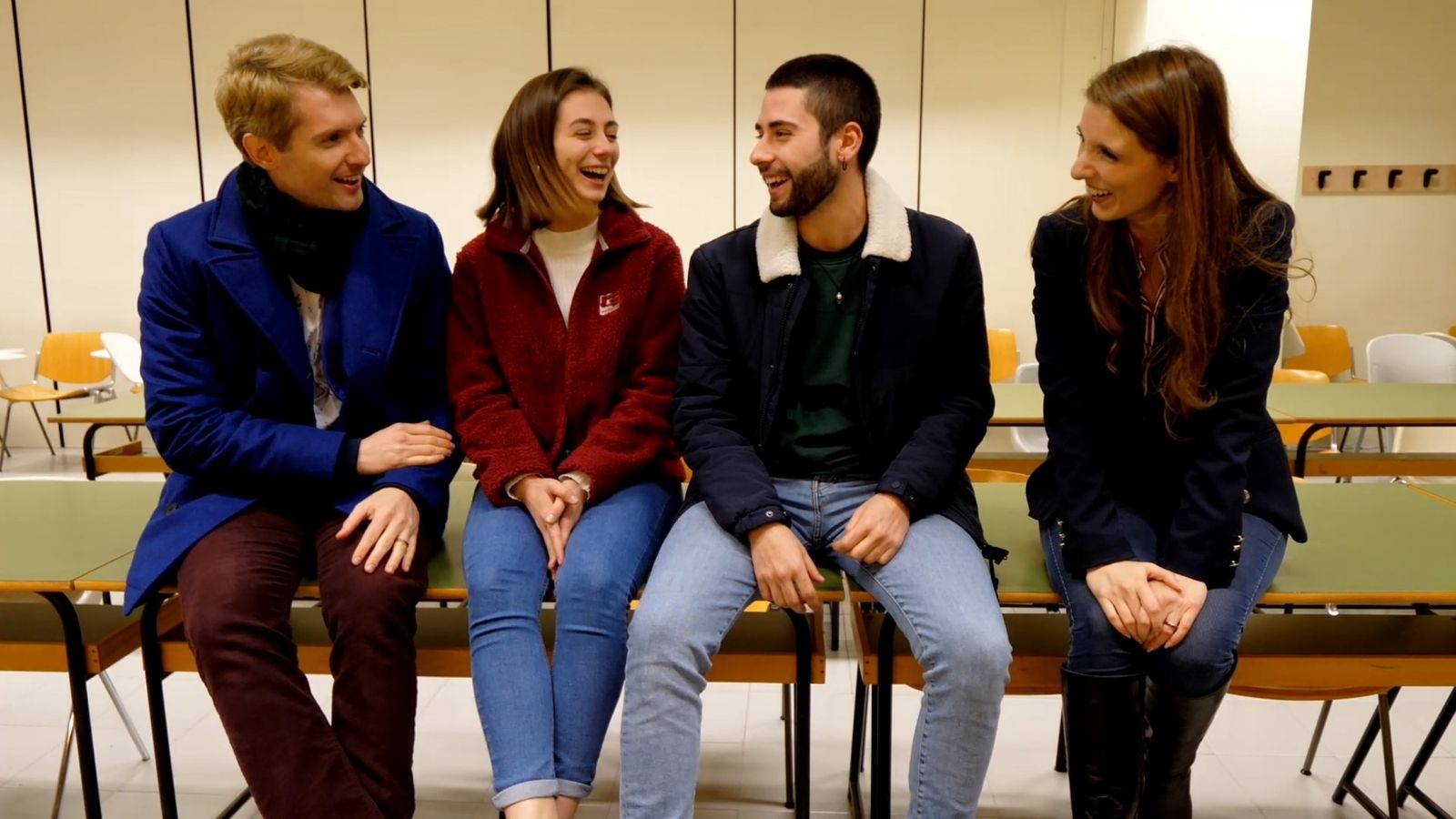 October 25, 2021 - By AngelicaVilarino
The adventure begins! Marco and Erica are Humans of the World!
The one you've been waiting for is here! Wonder what real Italian life is like? Ever been to a cave in the middle of a city? Want to learn how to breakdance? Don't know where to travel to next? Then Britalians TV has the perfect show for you. Our favorite travelling duo Marco and Erica break out the first season of their new show, Humans of the World! 
Humans of Sardinia
Join them on this journey as they travel around and interview people, discover the culture and have fun adventures. The first 4 episodes of the season are dedicated to exploring Sardinia, Erica's hometown. The couple has a lovely time, meeting people on the streets and discovering the plaza. They even meet the mayor Paolo Truzzu! Of course, Marco asks him very important questions, like what he would do for a day if he was a ghost. He said he would eavesdrop on the city clerk's office to see if they were talking behind his back! How saucy. They then continue to visit Grotta Marcell, the center of the city's social life full of rich history, dancing and food. They meet some bartenders who give them some local treats to try. The end of the day is full of new experiences, which you can fully experience as well by watching the full episode available on the Britalians TV website. The adventure continues to the next episodes where they befriend a spiritual teacher and dancer Alexander Krakolinig as well as meeting other interesting people.
Kindness around the world 
Humans of the World is more than just a travel show. Its an exhibition of genuine connections being made on camera and giving insight into the lives of others. It's the chance to see a part of the world you probably couldn't imagine coming up with. Marco and Erica do what they do best and bring smiles all around. Marco with his savvy jokes and quick-witted commentary and Erica with her deep insight, understanding and interesting questions, the charismatic pair has so much of the world left to explore.  The philosophy that represents Britalians TV is demonstrated clearly with each episode. Promoting kindness and being a good human of the world, can make a world of difference for everyone. 
By Britalians TV
Written by
AngelicaVilarino
Press Releases